Mankato Workers' Compensation Lawyers
When you are faced with the reality of living with a disability, you need answers. Can you find another job? Can you work in the same industry again? Can you re-enter the workforce at all? How will you put food on the table and a roof over your head? That is where social security disability benefits come in. These benefits are in place for those whose disability prevents them from re-entering the workforce.
What is SSDI?
SSDI (Social Security Disability Insurance) is a monthly payment to those who previously worked and paid Social Security taxes, but now cannot work due to either medical or mental disability. This is different from other programs because it is an insurance policy. Therefore, you do not have to prove financial need to receive SSDI benefits.
Applying for SSDI:
You can apply for SSDI online or in person at your local Social Security office. The process requires specific information from the applicant before moving forward, including knowing or having some of the following:
Names of every doctor and hospital that has treated you and the dates of treatment,
List of prescriptions that you are taking
Driver's license or ID to prove you are a U.S. citizen. If you are not, you will need to provide proof of residency to the Social Security office.
If you are a veteran, bring your discharge papers. Sometimes Form DD214 will work.
Your job history for the past fifteen years and any workers' compensation claims filed during that time.
Qualifying for SSDI:
Like any other insurance, Social Security must make sure you qualify for benefits. You must have contributed to the workforce for a specific amount of time as well. In this sense, it is like social security. If you are unsure if your disability qualifies for SSDI be sure to check Minnesota's list of disabilities that qualify for benefits.
How much to expect each month:
The monthly amount will vary depending on your income while you were contributing to the workforce. It's not a stagnant number. It will increase yearly to accommodate for cost of living increases. This number is generally based on your past income. Assets are not accounted for when calculating SSDI benefits.
How SSDI, Medical Assistance, and Medicare work together:
Medicare is health insurance for seniors 65 and older. It is also designed for those who are on SSDI too. If you have been receiving SSDI benefits for two years or longer, you become eligible for Medicare. But, that does not mean you have no health coverage prior to receiving Medicare benefits. Based on your asset and income situation, you may be able to obtain health insurance coverage through Medical Assistance. Your income must be below the poverty level to receive MA. Minnesota uses the following guidelines:
One-person household – $12,140 or less in yearly income.
Two people household – $16,460 or less in yearly income.
Additional persons – add $4,320 per person to calculate if you qualify for MA.
If you find your disabled and unable to work, there is hope. This is precisely why SSDI was put into place. It allows you to have a roof over your head and food on the table even when you are unable to work.  The SSDI process is challenging. Let the lawyers at Farrish Johnson Law Office, CHTD help you today. Our experts help you understand SSDI and make sure you receive the maximum benefits. Contact us today.
Our Workers' Compensation Lawyer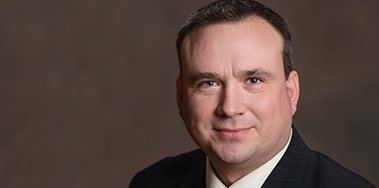 Workers' Compensation Lawyer