If there is one reason so many injured workers avoid filing workers' compensation, it would be because they are afraid they would lose their job for it. They think that if they file for workers' compensation, they are costing the company and in retaliation, they will be fired for it.
Let us put those fears to rest – it's illegal for them to fire you for filing for workers' compensation.
While you cannot be fired for filing, you can be fired with an open workers' compensation claim. However, by knowing your rights as an employee, you know if you have the right to take action.
Valid Reasons for Employee Termination
In your employment, you are classified as one of two types of employee – an at will employee or a contracted employee. As an at will employee, your employer can terminate your employment for a wide variety of valid reasons. If there has been a history of poor work performance, a need for layoffs, or even just restructuring, you can be terminated legally.
As a contracted employee, you have more protection. Your contract that you signed at the time of your employment specifically lays out the reasons you can be let go. Unfortunately, your contract may also have a clause that includes being let go for being unable to work for a certain amount of time. This is legal and often a painful side effect of workplace injuries.
Regardless of which type of employee you are, neither means your employer has the right to terminate you for filing workers' compensation.
What to Do About Retaliatory Termination?
While you can be terminated with an open workers' compensation claim, if you suspect that your termination was retaliatory in nature, you can take action. It is often very suspicious when a worker loses his or her job right after an injury that was due to an accident, or worse, right after they file for workers' compensation. If you discover that you were the only person laid off or you know they your work performance wasn't an issue, you need to let your attorney know.
What can be done if you believe that a termination was out of retaliation is to file a lawsuit for discrimination or retaliatory termination. While you likely won't get your job back by filing this sort of lawsuit, not that you probably want it back, the compensation you can get would help. By filing a lawsuit and proving that they fired you for filing workers' compensation, you can get a settlement that covers your lost wages as well as covers what it will cost you to find a new job. On top of that, you can also continue your workers' compensation claim as a separate issue to cover your medical costs.
When Can an Employer Terminate You?
The workers' compensation system tries to be as fair to employee and employer as possible. As such, there are times when your employer has the right to end your employment. The most notable exception to employee termination in workers' compensation is if the employee will not be able to return to work.
If you will no longer be able to do your job due to medical restrictions that will be permanent, your company is not required to make a position for you. If you will be healing, they must temporarily reassign you, but if you will not be able to do your normal job again ever, they can terminate you legally.
Need Help?
Have you been in an accident at work? Do you need help with the workers' compensation process? We can help with that. Contact us today to see what the Farrish Johnson Law Office can do to help you.
Our Workers' Compensation Lawyer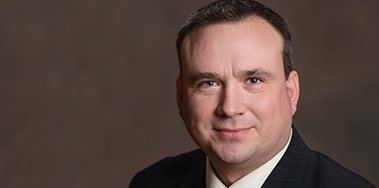 Workers' Compensation Lawyer