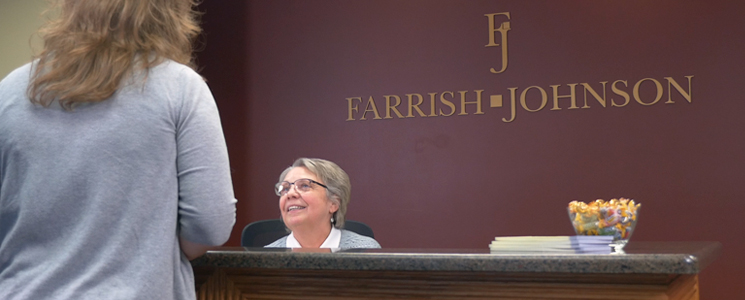 Farrish Johnson Law Office is a growing, well-respected, and award-winning law firm based in Mankato, Minnesota. Established in 1893, it is the 8th oldest firm in Minnesota. A full service firm with 17 areas of practice, Farrish Johnson is dedicated to providing clients with quality legal services and serving them with professional reliability and high ethical standards.
Farrish Johnson offers competitive compensation and benefits, a comfortable and contemporary office, and engaging opportunities for professional growth.
Associate Attorney – Estate, Probate & Real Estate Law
Farrish Johnson Law Office is a seven-attorney law firm in Mankato, Minnesota with a collaborative culture and experienced support staff. We have a need for an associate attorney with 0-3 years of work experience with an interest in estate planning, probate and real estate. Salary commensurate with experience and qualifications.
How to Apply
Please send a resume, cover letter, and copy of law school transcript via email to: