Sadly, accidents happen at work every day. According to the Insurance Information Institute, in 2017 there were 882,730 workplace injuries and illnesses in the United States. When you are injured on the job, you are most likely eligible to receive workers' compensation benefits. The Social Security Administration states that workers' compensation will pay all of your medical costs and cash as a result of lost wages.
Workers' compensation insurance is required for employers to cover for their employees. Knowing what to do and what your rights are after an accident is very important. Navigating workers' compensation claims isn't always easy. The following can help you in knowing how to get compensation through workers' compensation after a work injury.
Reporting the Accident
Each state is different regarding reporting requirements of work-related accidents. The sooner you can report the accident to the human resources manager or immediate supervisor the better. Regardless of if you think you are injured or not, reporting at work is important in the event you discover an injury after the fact.
Reporting Injuries
Often an injury will be reported at the same time as the accident happens. Your employer will handle the filing of the workers' compensation claim for you. Because of this, you will need to inform them of your injuries as soon as possible. You may have already reported an accident but didn't discover the injury. If this is the case, report the injury to them and ask for a copy of the filed claim.
Visit a Doctor
In an extreme emergency, you should be transported to the nearest emergency room. If injuries are not serious, make an appointment with your own doctor to discuss your situation and develop a treatment plan. If you do not have a primary doctor, do some research and try to find a doctor that you think you would be comfortable with. With some exceptions, you generally have a right to pick a doctor who would be treating you for your work injuries.
Second Opinions
If your employer recommends you see a specific doctor and you aren't happy with how the visit with the employer-designated doctor went, you may want to get a second opinion from a doctor of your choice. This might be allowable under workers' compensation laws, so ask your employer. Even in the event that workers' compensation will not pay for this, you may want to go anyway and either pay out-of-pocket or through your health insurance.
You could be losing a lot in benefits depending upon the severity of your injuries, so a second opinion may be extremely valuable. The National Safety Council reported that in 2015-2016, the average cost for all workers' compensation claims combined in the United States was $39,424. Don't hesitate to get a complete diagnostic of your injuries.
Drug and Alcohol
You should be aware that if the employee is under the influence of illegal drugs or alcohol when an accident occurs, workers' compensation may not pay for work-related injuries, so you will need to contact a workers' compensation attorney. Be aware of this and of course avoid alcohol and other drugs, especially when on the job. Some employers have gone so far as to require drug testing of employees on the job. Don't make yourself vulnerable to the potential of an injury that is not covered by workers' compensation insurance.
Consulting a Workers' Compensation Attorney
While the workers' compensation claims process is designed to be quick and easy, that isn't always the case. Navigating through the process can often be unnecessarily difficult. Sometimes the system fails those in the most need. When this happens, consulting with a workers' compensation attorney is your best course of action. You may even decide it's best to speak with an attorney even before filing a claim.
When you don't get the relief that you deserve, it's time to consult a workers' compensation attorney that will aggressively represent your interests. Contact us today to discuss your situation and begin to get the relief you deserve.
Our Workers' Compensation Lawyer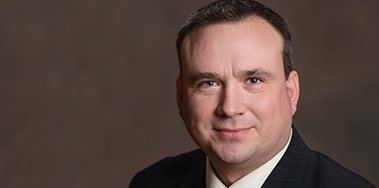 Workers' Compensation Lawyer