Mankato Workers' Compensation Lawyer
Being injured in the workplace can be devastating. You're not only in pain, but you're worried about your finances. You wonder if you will be able to return to work.
Many work-related injuries are a straightforward, one-time event. For example, you broke your foot after dropping a heavy object on it. Or you needed stitches after slipping and falling.
Other workplace injuries are a little more complicated and develop slowly. Having to bend or twist repetitively for long periods of time can cause an injury. In some cases, workers develop a disease after exposure to a certain substance.
You have an obligation to report a work injury as soon as possible. Doing so protects your rights when you make a workers compensation claim.
Types of Work-Related Injuries
In Minnesota, a work related injury is defined as "any condition that is caused, aggravated or accelerated by employment activities." Workplace injuries are typically divided into three groups:
Traumatic injuries such as broken bones or injuries sustained during a fall.
Gradual injuries that develop or worsen over time, like repetitive trauma or overuse injuries.
Occupational diseases, like cancer after exposure to certain substances.
Your type of injury will dictate when you can reasonably notify your employer.
Reporting Traumatic Injuries
After a traumatic injury, you should tell your employer as soon as you are able. If needed, you should first seek medical care. That may include receiving first aid, going to the emergency room, or even having someone call an ambulance.
Reporting Gradual Injuries or Occupational Diseases
For gradual injuries or occupational diseases, you should let your employer know when:
You first receive medical care for your injury or disease; or
You miss work due to your injury or disease, whichever occurs first.
The bottom line is, notify your employer as soon as you are aware of the injury.
Why it's Important to Report ASAP
By law, your employer has timelines for completing certain paperwork. By reporting an injury as soon as possible, your help your employer stay compliant.
Your employer will complete a First Report of Injury (FROI) form on your behalf. The FROI form usually has to be completed and filed before you can receive workers compensation benefits. Your employer will give you a copy of this form. Your union, if you belong to one, will also receive a copy.
Time Limitations for MN Workers' Compensation Claims
There are laws that put time limitations on workers compensation claims. After your employer files the FROI, you typically have three years to take action on a claim. However, this timeframe cannot exceed six years from the date of the accident.
There are some exceptions to this law, including:
You were physically or mentally incapacitated after the injury.
You have an occupational disease.
Your dependents make a claim after your death, which resulted from a workplace injury or disease.
Every workers compensation case is unique. Some are more complex than others. An experienced workers compensation attorney can advise you on your rights.
Representation for Workplace Injuries
In a perfect world, filing for workers compensation benefits would go smoothly. But in reality, we know that's not always the case.
Even if you tell your employer right away, they may not complete the proper paperwork. They may drag their feet on their end and delay your benefits.
Some employers don't want you to report an injury at all. They may attempt to cover up your claim or tell you that they're not responsible.
At Farrish Johnson Law Office, we represent clients with workplace injuries. Our workers compensation attorney, Yuri Jelokov, has over 10 years of experience in this area.
The sooner you seek legal advice after a workplace injury, the better. You need to take action within the legal time limits. If you've been injured on the job, contact us today.
Our Workers' Compensation Lawyer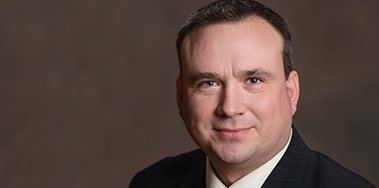 Workers' Compensation Lawyer