Mankato Workers' Compensation Attorneys
In an ideal world, everyone would be able to do their job without incident. However, that is not the world we live in. Accidents happen even when you put every safety precaution imaginable into place. That is where workers compensation comes into play. It was created to help those who are unable to perform their job duties due to injury at work. But, what does it cover? How do you file a claim? Where do you start?
Filing a claim:
In the state of Minnesota, after you notify your employer about your injury, your employer takes the first step for you to file a claim. A first report of injury must be filed with your department. By law, the vast majority of businesses in the state of Minnesota are required to have workers compensation insurance. If no policy is in place they must be approved as a self-insured company.
Conditions to receive benefits:
To receive workers compensations benefits a few conditions must be met. Your injury must have occurred because of your job. If you are still able to perform your job duties with the injury you may not be eligible for some benefits.
For example, let's say you are a chef at a restaurant. You cut your hand and must go the emergency room for stitches. You are not able to go back to your job until that hand has healed. You would be eligible for benefits because the event occurred at work while you were doing your job.
If you cut your hand at home while you were off the clock you would not be eligible. The event did not take place at work while you doing your job. You may not be able to work because of the injury but you would not be covered by workers compensation.
Benefits:
Workers compensation covers four benefit types.
Medical benefits – This includes anything medically related to repairing or managing the injury. This could be doctor or emergency room visits, prescriptions,  or surgery.
Loss of wages – There are three categories for loss of wages benefits. Each benefit varies depending on the severity of your injury.
Temporary total disability – If you unable to re-enter the workforce due to your injury, you would be eligible for temporary total disability. This is designed to help replace the income you are unable to earn due to your injury. Bear in mind, it is not likely that you will receive exactly the same amount as you would if you were going back to work full time.
Temporary partial disability – You may be eligible for this if you are able to return to work in a limited earning capacity. This could be performing different job duties or going back part-time or at a reduced wage.
Permanent total disability – If your injury is so severe that you cannot return to you previous work and cannot find any other jobs that you could do with your injuries, you could be eligible for wage loss benefits payable by workers' compensation at least until you turn 67 years old, which is a presumptive age of retirement.
Note, that should the injury result in your death, your family would be eligible for dependents and survivors' benefits. Payments are made at intervals to your dependents to help replace the income they lost because of your passing.
There are also cost of living adjustments – this is put in place for those on permanent or long-term disability. This adjusts for factors like inflation and cost of living increases.
Loss of use compensation. This would apply if a body part is lost or permanently damaged. You are eligible for permanent partial disability if you were permanently injured and regardless of whether or not you can return to work in some capacity.
Rehabilitation services – This is in place should you need rehabilitation to return to work.  This also provides vocational training should you be unable to return to your job or industry.
If you claim is denied:
If your worker's compensation claim has been denied you still have options. You have limited time to file your claim with the Department of Labor and Industry. The claims adjuster must send you the notice of insurers primary liability determination. It must clearly state the exact details and reasons surrounding the denial of benefits. If you still feel you are entitled to benefits you can contact the Department of Labor to start the dispute resolution process.
As much as companies try to prevent them, accidents happen. That's why workers compensation was put into place. If you have been in an accident at work let the experts at Farrish Johnson Law Office help. The recovery process is already challenging enough. Let our team help you get the benefits you deserve. Contact us today.
Our Workers' Compensation Lawyer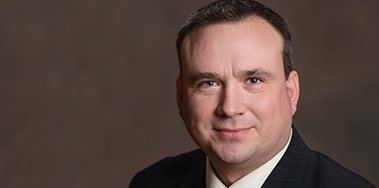 Workers' Compensation Lawyer