May 1, 2017 is Law Day in the United States, a day to reflect on the role of law in the creation of this county and to recognize its importance for society. Law Day was established in 1958 by President Dwight D. Eisenhower as a "day of national dedication to the principle of government under law." In 1961 Congress, by joint resolution, designated May 1 as the official day for celebrating Law Day.
Each year Law Day follows a theme to highlight which affects the legal process.  The American Bar Association has selected the theme for Law Day 2017 as "The 14th Amendment: Transforming American Democracy" and explores how citizenship, due process and equal protection clauses of the 14th Amendment advanced the rights of all Americans.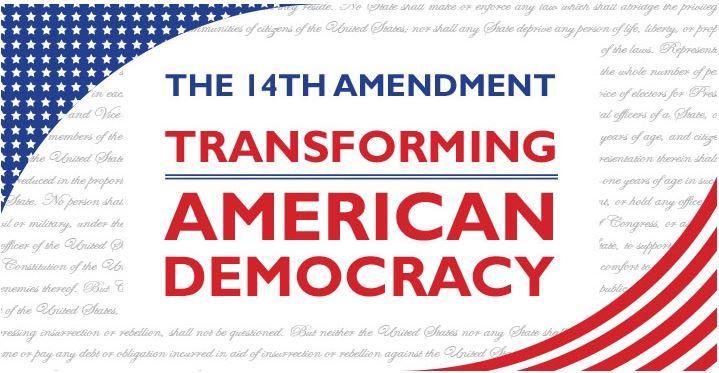 The American Bar Association website has more information about this historical day and the role of the 14th Amendment, which has reshaped American law and society and plays a pivotal role in extending the reach of the Bill of Rights to the states.
We here at Farrish Johnson Law Office celebrate this day and recognize the opportunity to learn about the historical significance of the 14th Amendment and its relevance today.