Mankato Workers' Compensation Lawyers
For some, Social Security disability is a needlessly difficult process. Some may face denials after the first or second reviews of their claim, and many of which may consider giving up after denial. However, you have the right to appeal this denial, in which case your case will go in front of an administrative law judge. These ALJ hearings, as they are often called, require you to testify on the stand. Unfortunately, this is a terrifying prospect since your claim often depends on your answers.
There isn't too much you can do to prepare for this hearing other than be ready to tell the truth and talk things over with your lawyer. However, we have found that the best way to ease frayed nerves before this sometimes stressful event is to know what to expect. By knowing what questions they will ask you, it takes a bit of the unknown out of the process and allows you to be ready with the appropriate information.
Questions to Expect at an ALJ Hearing
When testifying at your ALJ hearing, you should be prepared to give a lot of information. However, the judge needs all the facts to make his or her decision. Make sure to answer concisely and, most importantly, honestly.
Personal and Employment Background Information
A typical hearing starts off by having you give out a number of pieces of personal information including your full name, address, Social Security number, birth date, height, and weight. They will also want to know any and all education you received such as what degree you hold in college as well as any special vocational training you went through to best assess your current and future employability.
They will also inquire into your employment history in order to try to ascertain how your disability will affect your ability to work. They will want to know if you are currently working as well as why you were not able to continue working with other jobs since you developed the disability. They will also want to know all other jobs going back 15 years to determine if you can or cannot work those previous jobs now that you are disabled.
Medical Background
Obviously, the judge will want to specifically hear about your disability. They will want to know about your diagnosis, the condition's progression, and how it affects not only your work, but your daily life. It is important to disclose if a disability is also affecting your home life, such as if you now have trouble cleaning your own home or doing your shopping.
During this line of questioning, be prepared to answer specific questions about how your disability affects you. Your lawyer should help prepare you with answers for questions like:
How long can you sit, stand, or walk?
Can you climb or bend at the waist?
How much can you safely lift with the disability?
All of the above questions go towards the determination of if you can still work with this condition. Your doctor and lawyer should help you determine the answers so you can answer to the closest estimation.
Mental Effects of Your Disability
There is no denying that a disability can have just as much of a mental effect as it does a physical one. As such, the mental aspect can also lend towards your disability case. The judge will want to know of any mental effects including needing breaks for emotional issues, lapses in clarity or concentration, and any effects this can have on your co-workers. If you have a record of drug or alcohol use or citations, you may also face questions towards how your disability is affecting their use.
Need Help? Contact Us Today!
If you have has a Social Security disability claim denied and have been working without a lawyer, you will want the help when preparing for an ALJ hearing. These hearing can often be the deciding factor between struggling to get by and getting the disability that you need. If you need Social Security disability representation, contact us today to see what the Farrish Johnson Law Office can do for you.
Our Workers' Compensation Lawyer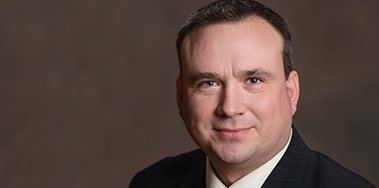 Workers' Compensation Lawyer