Mankato Workers' Compensation Lawyer
If you have recently been injured on the job, you may be asking yourself, "how do I know if I qualify for workers' compensation benefits?" If so, you have come to the right place. This blog will walk you through the various qualification steps so you can know for certain if you should be receiving compensation for your time spent out of work.
Do I Qualify for Workers' Compensation Benefits?
In Minnesota, workers' compensation exists as a no-fault system. According to the Minnesota Department of Labor and Industry, this means an employee does not need to prove negligence on the part of the employer to establish liability. It also means the employer cannot argue negligence on the part of an employee as a defense to a claim.
You qualify for worker's compensation benefits if you have suffered from a work-related injury, which is defined as a condition that is caused, aggravated or accelerated by the employment activities. This includes "traumatic injuries, repetitive type injuries, occupational diseases and qualifying mental injuries, such as post-traumatic stress disorder (PTSD)." The employee needs to show only that the employment activities were a substantial contributing factor to the injury and/or need for rehabilitation.
If you have suffered from a workplace injury, the first thing you need to do is inform your employer. This is a little easier if you have a traumatic injury on-site because at the very least you know when and where the injury occurred. However, even if your injury is gradual or something that has become aggravated over time, you still need to tell your employer as soon as possible.
This will make your life much easier in the future, as informing your employer will get the paperwork in motion so that you can file a claim for worker's compensation. If you don't tell your employer, you risk losing your benefits because your employer will not be able to meet the legal deadline necessary to prove an injury occurred.
What Steps Do I Need to Take To Receive Workers' Compensation Benefits?
Once you have informed your employer that you have suffered a workplace injury, your employer will file a report stating that you did indeed become injured on the job. This is the first step involving paperwork, so it is integral to the process of gaining worker's compensation benefits. If you can, ask for a copy of the report so that you have proof that your employer did file a report and so that you can share this important document with other stakeholders, such as a doctor or personal injury lawyer.
You will now need to seek medical attention if you have not already. Talk to your primary doctor about your health and what happened at work. In some cases, your personal doctor will refer you to an outside specialist, like an orthopedic surgeon or a neurologist, etc. In some cases, you could get a second opinion from a different doctor. In any case, it's usually better to seek medical treatment independently, as in outside of the insurance company, so that you are certain the diagnosis is unbiased.
Ensure that you also save and copy all documentation that is given to you at the doctor's office or by any medical specialists. Even if your employer is completely on board with your claim and supportive of your attempt to receive worker's compensation, you need to save all papers that are given to you as they may become important to you receiving the appropriate sum of money after your claim has been assessed.
Do I Need A Personal Injury Lawyer?
The short answer is yes, you should consult with a personal injury lawyer who specializes in work comp injuries after an incident at work so that you can be certain you know your rights as an employee and worker. If you make an in-person appointment with the lawyer, you should bring all of the paperwork, documents, and other materials that have been given to you or filed during this period. Many people advise meeting with a personal injury lawyer before you even tell your employer — that is your decision. But having a local team of personal injury lawyers on your side simply can't hurt when you're already dealing with the arduous and complicated process that is receiving appropriate compensation for your workplace injury.
Have more questions about how you can quickly receive compensation for lost wages and time spent in recovery? Contact us today — we're here to help.
Our Workers' Compensation Lawyer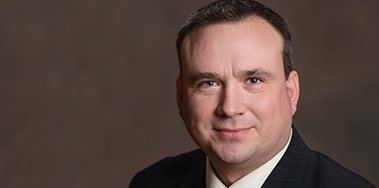 Workers' Compensation Lawyer