What kinds of injuries does workers' compensation cover? The answer isn't simple.
Many people believe workers' compensation only covers traumatic injuries. Yet, a worker can also make a workers' compensation claim for other kinds of work-related injuries. In Minnesota, eligible injuries fall into one of these categories.
Traumatic Injuries
Usually, these are injuries that result from a sudden, one-time incident such as a fall from a ladder. A traumatic injury doesn't have to take place at the worksite to qualify. The injury does have to happen in the course of the employee's work.
For instance, a delivery driver is injured in an accident while en route to deliver a package. Although the driver wasn't on company property, the driver could file a claim for the injury since it happened while performing his or her job.
Minnesota's Department of Labor and Industry reported that sprains, strains, and tears represented 50 percent of the injuries on workers' compensation claims in 2017. For the same year, the department noted that other common traumatic injuries included contusions, fractures, and open wounds.
Many traumatic injuries are due to falls. Other examples of workplace trauma that could cause an eligible injury include violence or being hit by an object.
Repetitive Stress Injuries
Many workers must continually repeat the same physical task. Over time, these workers may develop repetitive stress (overuse) injuries.
Repetitive stress injuries are not limited to a particular industry. They can happen to any worker who regularly performs the same motion. For instance, computer use may cause these injuries in office workers while athletes may experience them from doing drills.
Overuse injuries are painful and may restrict a person's range of motion. Frequently, these injuries keep people from participating in many of their regular activities. Common repetitive stress injuries include tendinitis, bursitis, and carpal tunnel syndrome.
Occupational Diseases
According to Minnesota law, an occupational disease can be a physical illness or certain mental impairment. Occupational diseases must arise from exposure to work conditions. An occupational disease is particular to one's occupation.
Many conditions are considered occupational diseases. Here's additional information regarding common occupational illnesses.
Hearing Loss
A worker can experience hearing loss as a traumatic injury. However, most cases of work-related hearing loss are not the result of a one-time event. Frequently, workplace hearing problems involve gradual hearing loss due to employment in a loud workplace such as a factory.
Post-Traumatic Stress Disorder
For workers active in specific occupations, state law presumes post-traumatic stress disorder results from their employment. Eligible occupations include:
Police officers
Firefighters
Emergency medical technicians
Sheriffs
Deputy sheriffs
Paramedics
Minnesota State Patrol members
Public safety dispatchers
Workers in jobs unrelated to those listed may also have a qualifying claim for post-traumatic stress disorder. The difference is the law does not presume this mental condition is due to their employment.
Other Mental Injuries
A worker's mental impairment that stems at least in part from a work-related physical injury would typically qualify as a workers' compensation claim. Workers cannot make claims for mental injuries caused by mental stress. Post-traumatic stress disorder is the exception to that rule.
Examples of Other Occupational Diseases
Workers' compensation covers the following illnesses when they are the result of exposure to workplace conditions.
Chronic obstructive pulmonary disease (COPD)
Asthma
Certain cancers
Tuberculosis
Hepatitis B and C
HIV
Changes in Pre-Existing Conditions
Normally, workers' compensation does not cover conditions the employee had prior to being hired or injuries unrelated to work. When a worker's duties worsen or accelerate a pre-existing condition, the worker's injuries usually are eligible for a workers' compensation claim.
Filling a workers' compensation claim is a complex matter. Injured workers should consider getting the assistance of an experienced attorney to ensure they receive what they are entitled to. Contact us to schedule a free consultation.
Our Workers' Compensation Lawyer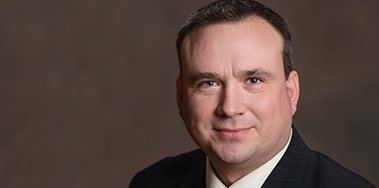 Workers' Compensation Lawyer