Mankato Workers' Compensation Lawyer
The worker's compensation system was created for protection. It protected companies from lawsuits that had the potential to bankrupt them while also protecting injured employees that need their wages and medical expenses covered because they got hurt at work. However, while all states have some system for worker's compensation in place, not every single employee in that state is covered.
In Minnesota, there are a few small clauses in which an employee and their injury is not covered by the state's worker's compensation system.
Employees Not Covered by Worker's Compensation
If you fall into any of the below categories, your work injuries may not be covered by the Minnesota worker's compensation system.
Independent Contractors – Not all employees of a company are consider to be "employees" there. In some cases, you may be actually classified as an independent contractor, in which case you are not covered by your employer's worker's compensation insurance. It used to be that some businesses used this classification to skirt the system. However, there is now a nine-point test used by the court to determine if you are actually a independent contractor.
Family-Operated Businesses – In Minnesota, unlike other states, if you hire more than one employee, the company requires worker's compensation insurance. However, some exceptions can be made for businesses that solely employ relatives, like family farms.
Non-Profits – If a business pays less than $1,000 in annual salary, it is not required to have worker's compensation insurance and those who work there will not be covered.
Those who work in Minnesota are lucky to live and work in a state that has a very comprehensive worker's compensation system. There are very few loopholes that would prevent an injured worker from collecting compensation from their company. Even those who do not expect to be covered, such as minors, seasonal workers, or even undocumented workers are all covered by the insurance.
What to Do If You Are Not Covered
If your job does not qualify for worker's compensation or you have an injury that does not qualify, you may have the option to pursue compensation through a lawsuit. The worker's compensation system ensures employee's will get compensation for lost wages and medical expenses in return for protecting the employer from expensive lawsuits. If the employer was negligent or at fault for the work injury, those who are not covered by worker's compensation are still free to pursue a lawsuit to receive compensation.
If the employer was truly negligent in causing this workplace injury, the injured party can often recover more monetary damages since they can not only receive lost wages and medical expense coverage, but can also receive items like punitive damages or pain and suffering compensation. Pain and suffering and any punitive damages are not allowed by the worker's compensation system to ensure injured workers do not make a profit off their injury.
Regardless of if you are covered by worker's compensation or not, you will want to talk to a knowledgeable attorney about it. Even if you are specifically hired as a independent contractor, the test performed by the court may still label you an employee. As such, you would have access to worker's compensation coverage. If you do not qualify, that same attorney could still help you with a personal injury lawsuit to ensure your injuries are covered. If you are a worker in Minnesota who was hurt at work, but unsure if you are covered by worker's compensation, contact us today. The Farrish Johnson Law Office is ready to help make sure that your work injuries aren't left to be paid from your own pocket.
Our Workers' Compensation Lawyer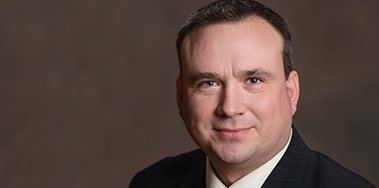 Workers' Compensation Lawyer