In 1990, the Americans with Disabilities Act was signed into law by President George H.W. Bush. The ADA prohibits discrimination against people with disabilities and guarantees that they have the same opportunities as everyone else.

Also in 1990, Terri Stoneburner, who began working with the firm in 1979, was appointed District Court Judge in the Fifth Judicial District.
Americans with Disability Act
The Americans with Disabilities Act (ADA) is a civil rights law that prohibits discrimination against individuals with disabilities in all areas of public life, including jobs, schools, transportation, and all public and private places that are open to the general public. The ADA gives civil rights protections to individuals with disabilities similar to those provided to individuals on the basis of race, color, sex, national origin, age and religion.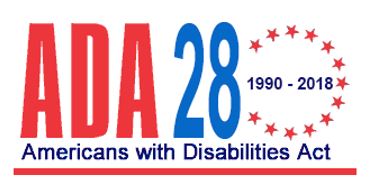 2018 marks the 28th anniversary of the ADA and the ADA National Network, along with its ten regional ADA Centers across the US are working to provide information, guidance and training on the ADA. Throughout the year they are shaping a universal future and celebrating the progress made through implementation of the ADA in workplaces, schools, and communities.
Terry J. Stoneburner
Terry Stoneburner grew up in Indianapolis, Indiana, but spent her summers at her family's island cabin in what is now Voyageurs National Park in Minnesota. She majored in French at Hanover College in Indiana and spent her junior year at the University of Geneva in Switzerland. She received her Bachelor of Arts degree in 1967. Stoneburner volunteered with the Peace Corps in 1968, serving in Burkina Faso, as a public health worker. Once she completed her tour with the Peace Corps, Stoneburner remained in Africa, working with UNESCO to establish schools for women's education. She then spent six months backpacking through Europe, India, and Asia.
When she returned to the US, Stoneburner worked as a bank teller and thought about nursing school; she ultimately decided to study law at the University of Washington. Her class was about 1/3 women, up from about 1/4 the previous year. Prior to that, there were about six women of 300 law students. She graduated in 1975 and worked as director of Legal Aid to State Prisoners and was active with Law Women's Caucus and the Lawyer's Guild. She traveled to Anchorage, Alaska, and worked an attorney for the Alaska Commission for Human Rights.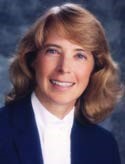 Terri J. Stoneburner
Stoneburner and her husband, Richard Berens, moved to Mankato in 1979, where Berens pursued a teaching degree. Stoneburner took a position with Farrish, Johnson, and Maschka, where she remained until she was appointed to the bench. She was also an adjunct professor at Mankato State University in the political science and women's studies departments. Stoneburner became a partner at Farrish, Johnson, and Maschka in 1984.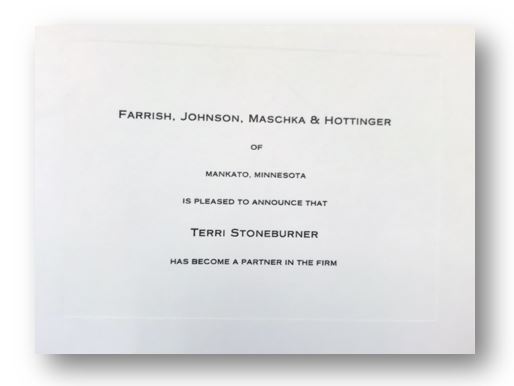 In 1990, Governor Rudy Perpich selected Stoneburner to fill the vacancy left by the retiring Judge Noah Rosenbloom of New Ulm. She was the second woman judge to be appointed in the Fifth Judicial District. She said, "I wanted to be a judge ever since I worked on a woman's campaign for a judgeship while I was in law school."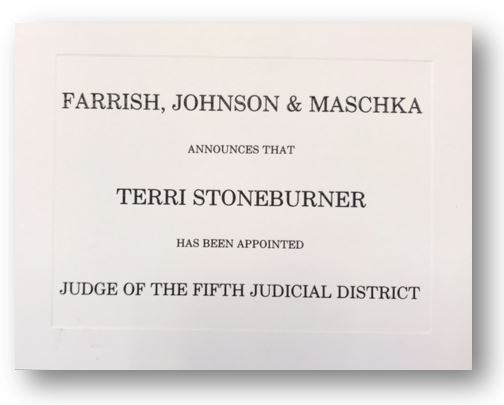 Also in 1990, the first tickets to the Minnesota Lottery were sold. More than 5 million tickets were sold on the first day of sale in April.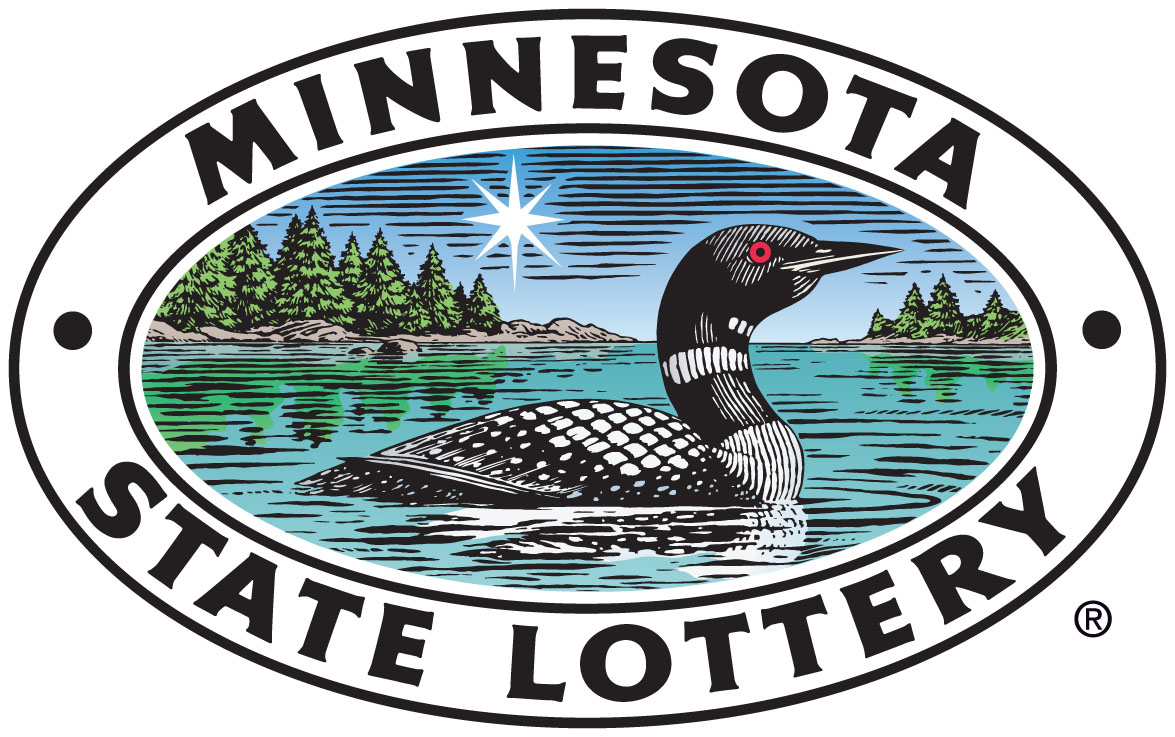 On October 13, 1990, the Target Center in Minneapolis opened. Located in downtown Minneapolis, the Target Center hosts major family shows, concerts, and sporting events with seating for over 20,000. It is the home of the Minnesota Timberwolves and the Minnesota Lynx.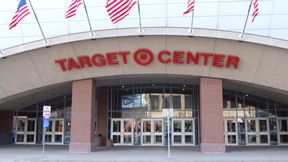 Stoneburner indicated her years of travelling helped qualify her for the bench. She stated, "I've lived with so many different ethnic people, and seen so many different lifestyles, it's easier to examine an issue from different perspectives."
Stoneburner liked the research, reasoning and writing of a decision, but realized as a district judge she would deal with more societal issues, such as child custody and child abuse or neglect, than with legal issues. "I've found after a few years as a judge, wisdom increases with experience," she stated.
In 1999, Stoneburner was a recipient of the Outstanding Service to the Judicial System Award, given by the Minnesota District Judges Association. In a statement from the Minnesota Supreme Court, Stoneburner received the award "for her dedication to improving the efficiency of the judicial system." She improved methods of scheduling court cases and streamlined court cases when possible. Stoneburner also actively utilized the alternative dispute resolution process. She assisted with court cases in other counties when time would permit. From 1995, she provided the service of writing summaries of all Minnesota Court of Appeals and Minnesota Supreme Court decisions and distributed them to all judges who attended the annual Minnesota District Judges Association conference.
In 2000, Stoneburner was appointed to the Minnesota Court of Appeals by Governor Jesse Ventura. Governor Ventura stated, "She has the background, both as a judge and as a lawyer, to be a judge on the Court of Appeals. She also has a solid work ethic, which is necessary for Court of Appeals judges because they have a heavy workload." The Court of Appeals consists of 16 judges, eight at-large and eight designated for each for the state's congressional districts. Stoneburner joined the Court at-large.   Current Farrish Johnson attorney, Joseph Gangi, clerked as a staff attorney for Terri Stoneburner at the Court of Appeals.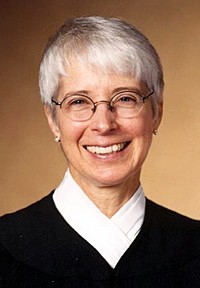 Judge Terri J. Stoneburner
Stoneburner was active on a variety of committees and organizations throughout her career, including the Supreme Court Alternative Dispute Resolution Board, Joint Committee on Judicial Evaluation, and Sentence to Service Advisory Council. She retired on April 1, 2014. In her free time, Stoneburner enjoys skiing, hiking, kayaking, canoeing and especially quilting; she was a three-time grand champion at the Brown County Fair over the years.
At a Glance: 1990
January 31, 1990: The first McDonald's in Moscow, Russia, opens.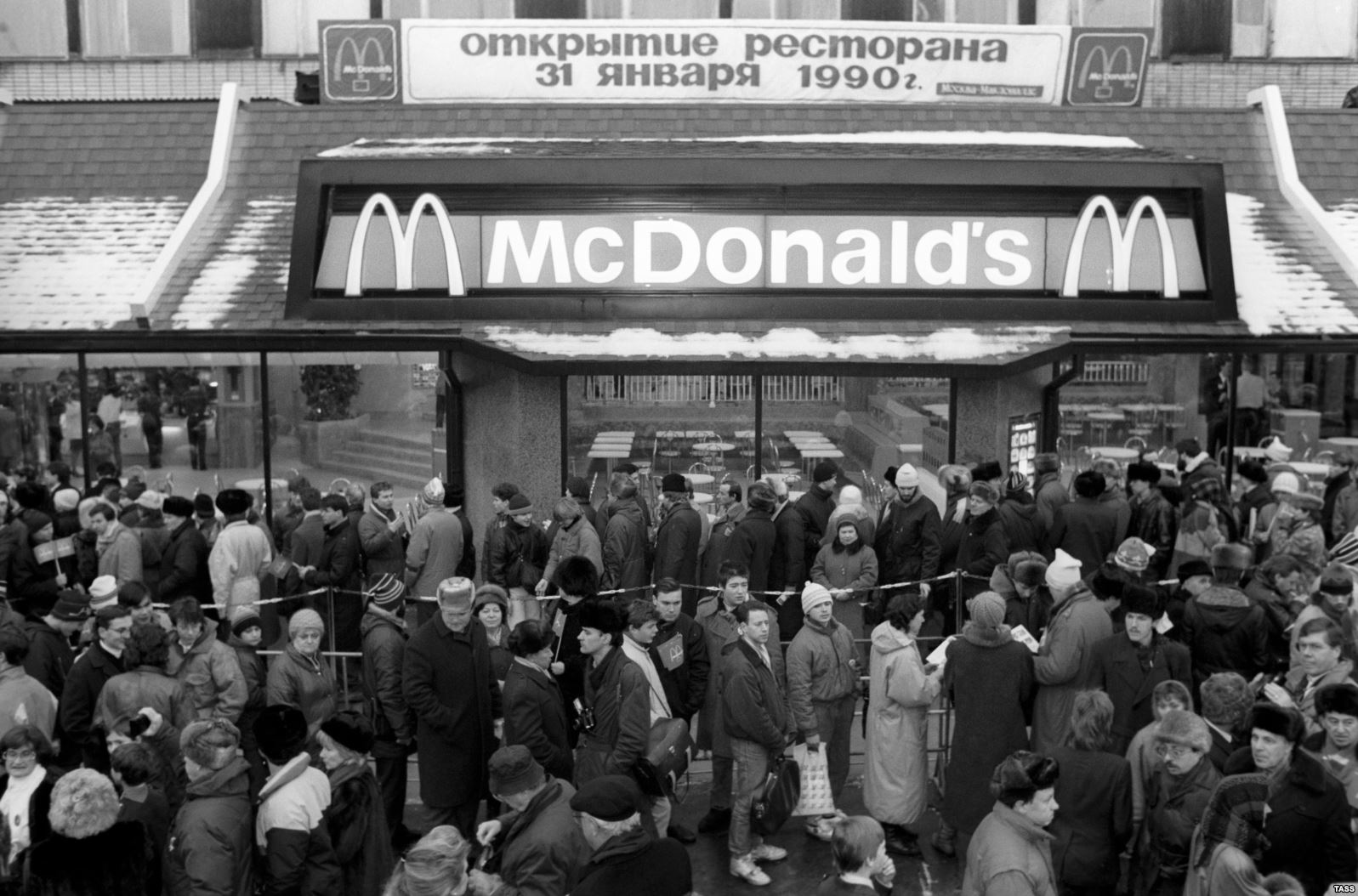 Huge crowds line up outside Moscow's first McDonalds on Pushkin Square. A Big Mac cost 3.50 rubles, more than a monthly bus pass. The average monthly salary at that time was 150 rubles.
February 11, 1990: Nelson Mandela is released from prison in South Africa and becomes the leader of the African National Congress (ANC).
February 25, 1990: A smoking ban takes effect on all domestic U.S. flights of less than six hours.
March 27, 1990: The United States begins broadcasting TV Martí to Cuba in an effort to bridge the information blackout imposed by the Castro regime.
April 25, 1990: The Space Shuttle Discovery places the Hubble Space Telescope in orbit, revolutionizing astronomy. On May 20, Hubble sends its first photographs from space.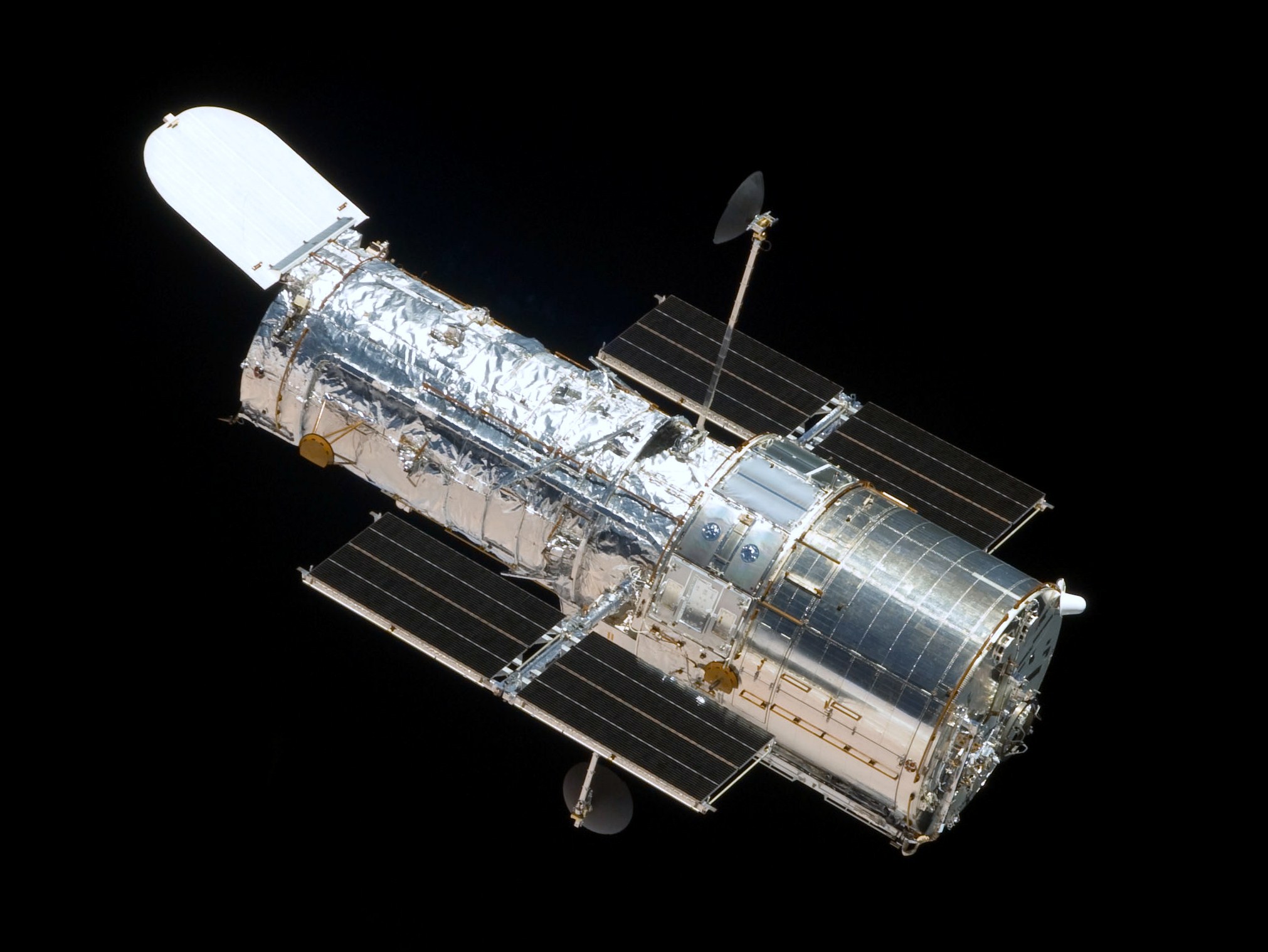 Hubble Space Telescope
June 3, 1990: President George H.W. Bush and Soviet President Mikhail S. Gorbachev conclude their Washington summit with a joint news conference at the White House. Gorbachev and his delegation then fly to Minnesota for a whirlwind tour of Minneapolis-St. Paul. Gorbachev was awarded the Nobel Peace Prize in October of that same year.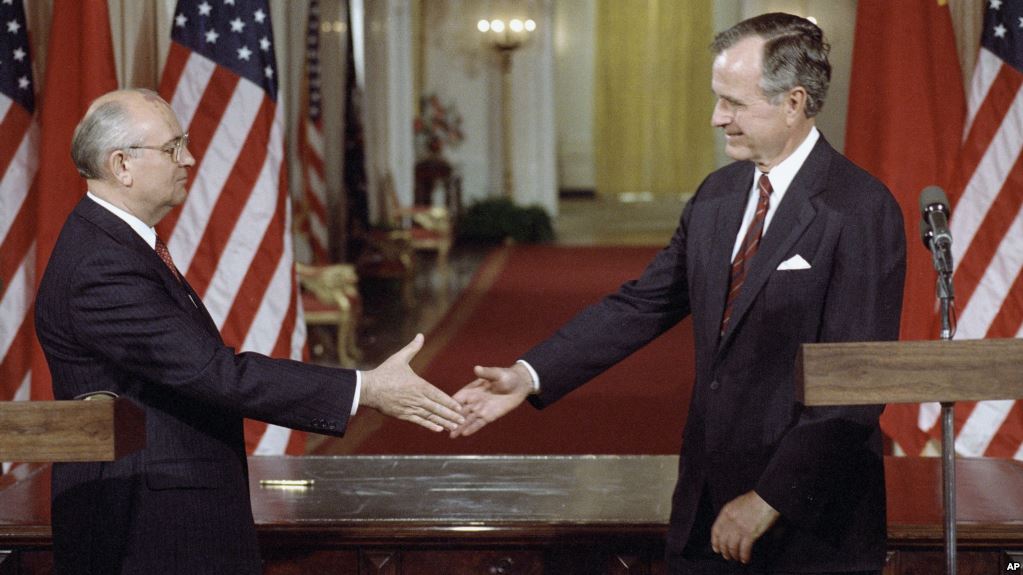 George H.W. Bush and Mikhail Gorbachev shake hands following the signing of accords at the White House
July 4, 1990: 400 New Kids on the Block fans treated for heat exhaustion in Minnesota.
July 7, 1990: First Three Tenors concert featuring Plácido Domingo, José Carreras and Luciano Pavarotti is recorded at Baths of Caracalla in Rome and becomes the best-selling classical album of all time.
July 19, 1990: Richard Nixon library opens in Yorba Linda, California.
August 12, 1990: One of the most completed T. Rex fossils is found in South Dakota and it is named "Sue" after the paleontologist that discovered it, Sue Hendrickson.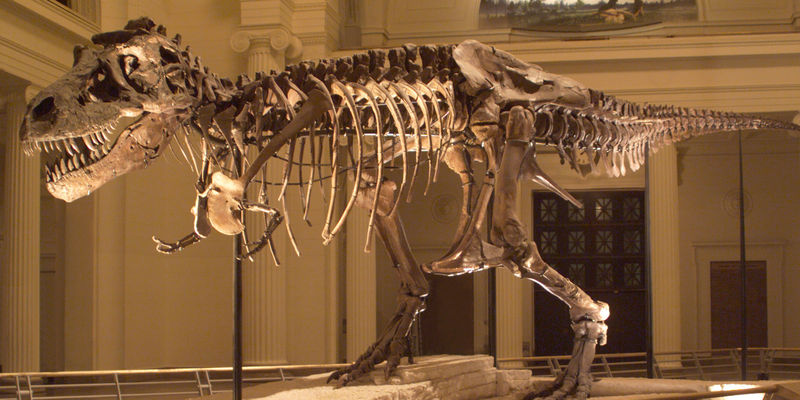 Fossil skeleton of Sue the T-Rex
October 9, 1990: Leonard Bernstein announces his retirement from conducting after 47 years. He dies five days later.
October 3, 1990: East and West Germany are reunited after the collapse of the Soviet Union.
November 22, 1990: Margaret Thatcher announcers her resignation from her position as Britain's Prime Minister.
1990: Popular films included Home Alone, Goodfellas, Pretty Woman, and Dances with Wolves. Television shows Twin Peaks, Law & Order, In Living Color, and  Beverly Hills, 90210 premier.