In 1993 CERN released its World Wide Web technology into the public domain, donating it to the world.

In that year, Farrish Johnson Law Office celebrated its 100th anniversary, having opened in 1893.
World Wide Web
Tim Berners-Lee, a British scientist at CERN, the European Organization for Nuclear Research, invented the World Wide Web in 1986. It was originally conceived and developed to meet the demand for automatic information-sharing between scientists in universities and institutes around the world. The first website was dedicated to the World Wide Web project and described the basic features including how to access other people's documents and to set up your own server.

Tim Berner-Lee at CERN in 1994. An early version of World Wide Web software is running on the screen behind him.
On April 30, 1993, CERN put the World Wide Web software in the public domain and made the next release available with an open license as a way to maximize dissemination. Through these actions, making the software required to run a web server freely available, along with a basic browser and a library of code, the web was allowed to flourish.
FJLO 100th Anniversary
After graduating from Northwestern Law School in Chicago, Harrison L. Schmitt opened a successful law practice in Mankato on July 1, 1893. His brother, J. W. Schmitt, joined the practice in 1900. Charlotte Farrish, the firm's namesake, joined the firm in 1926, and is one of the earliest women to establish a successful law practice.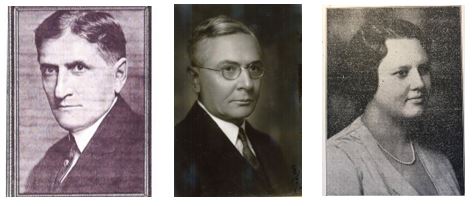 Harrison L. Schmitt, John W. Schmitt and Charlotte Farrish
Over the next 100 years, Farrish Johnson Law Office would grow a practice that included several notable attorneys, including two future Chief Justices of the Minnesota Supreme Court, Henry M. Gallagher (1937-1944) and Robert J. Sheran (1973-1981). Miles Zimmerman joined the firm in 1952 before being appointed District Court Judge of Blue Earth County in 1974. In 1979, Terri Stoneburner joined the firm before she was appointed District Court Judge of Brown County in 1990.
By the 100th anniversary of the firm in 1993, Farrish Johnson Office was one of the oldest law firms in the state and had built a practice committed to providing the best possible legal representation for individuals, families and businesses.
The summer flood of 1993 affected the Missouri, Minnesota and Mississippi rivers for several months and many places getting hit repeatedly. In the spring the snowmelt, followed by persistent rains, continued to drain water off landscapes to the rivers. Mankato received more than 9" of rain, 240% more than average and the Minnesota River reached its highest crest ever at 30.1 feet at the end of June.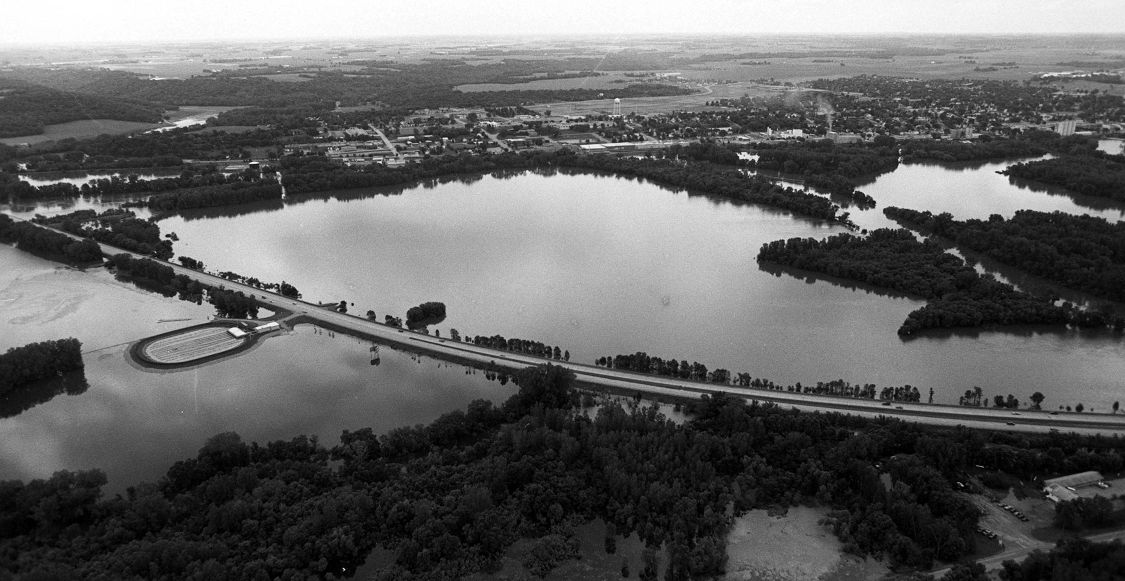 Floodwaters along Highway 169 at LeSueur in 1993
By 1993, Farrish Johnson was located in the Union Square building in downtown Mankato. Attorneys Scott Kelly and Will Partridge were practicing with Farrish Johnson at that time as were now retired attorneys Bob Johnson, Dave Salsbery, and Mary Anne Wray.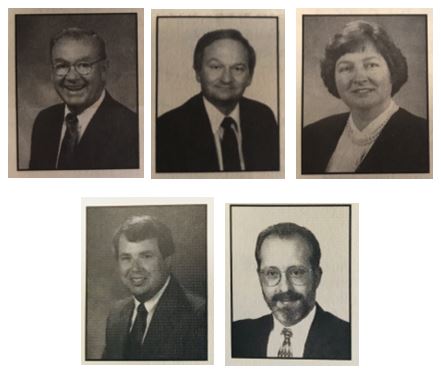 Bob Johnson, Dave Salsbery, Mary Anne Wray, Scott Kelly and Will Partridge circa 1993
At a Glance: 1993
January 20, 1993: Bill Clinton is inaugurated as the 42nd President of the United States.
February 26, 1993: A truck bomb explodes in the parking garage of the New York City World Trade Center, killing six and injuring over 1,000 in what was the deadliest act of terrorism perpetrated on U.S. soil at the time.
February 28, 1993: Bureau of Alcohol, Tobacco and Firearms agents raid the Branch Davidian compound in Waco, Texas, with a warrant to arrest leader David Koresh on federal firearms violations. Four agents and five Davidians die in the raid and a 51-day standoff begins.
May 20, 1993: The 274th and final episode of Cheers airs on NBC.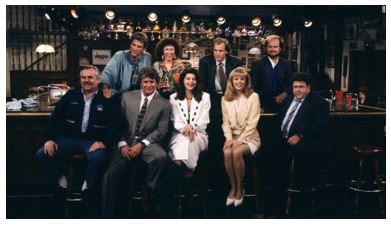 Cast of Cheers
June 14, 1993: Ruth Bader Ginsburg is nominated to the United States Supreme Court by President Bill Clinton. She swears in as an Associate Justice on August 10, 1993.

Ruth Bader Ginsberg takes the Supreme Court oath from Chief Justice William Rehnquist
June 25, 1993: Kim Campbell becomes the first female Prime Minister of Canada.
July 13, 1993: Major League Baseball All-Star Game is played between the all-stars of the American League and the National League. The American League wins 9-3 and Minnesota Twins center fielder Kirby Puckett is named MVP.
December 1, 1993: Northwest Airlink Flight 5719 from Minneapolis-St. Paul to International Falls via Hibbing collided with a group of trees during final approach to Hibbing, crashing into two ridges east of the airport and killing all sixteen passengers and the two pilots aboard.
December 2, 1993: The space shuttle STS-61, Endeavor, launches on a twelve-day mission to begin repair of an optical flaw in the Hubble telescope. Endeavor was decommissioned and in 2012 it was transported through the streets of Los Angeles to its final destination of the California Science Center.

Astronauts performing an extravehicular activity on the Hubble Space Telescope
December 8, 1993: The North American Free Trade Agreement (NAFTA) is signed into law by US President Bill Clinton.
1993: Ty Warner USA launches the first Beanie Babies toy.
Popular films including Jurassic Park, The Fugitive, The Firm, Sleepless in Seattle, and Schindler's List premier. On television, The X Files, Frasier, NYPD Blue, The Late Show with David Letterman, and Bill Nye the Science Guy premier.