In 2016, South Central College celebrated its 70th anniversary. The institution, originally the Mankato Vocational School, was founded in 1946 and was the first public post-secondary vocational-technical school in the state.

Also in 2016, Amy E. Sauter joined Farrish Johnson Law Office as an attorney specializing in divorce and family law.
South Central College
Mankato Vocational School was founded in 1946 as the first public post-secondary vocational-technical school in Minnesota. The Kline Garage, in downtown Mankato, became the site for the vocational school that offered programs in electrical careers, machine tool, and auto mechanics. In 1950, classes moved into the new Mankato Vocational School building, sharing a campus with the new Mankato High School. In the fall of 1968, classes moved to the new 45-acre North Mankato campus.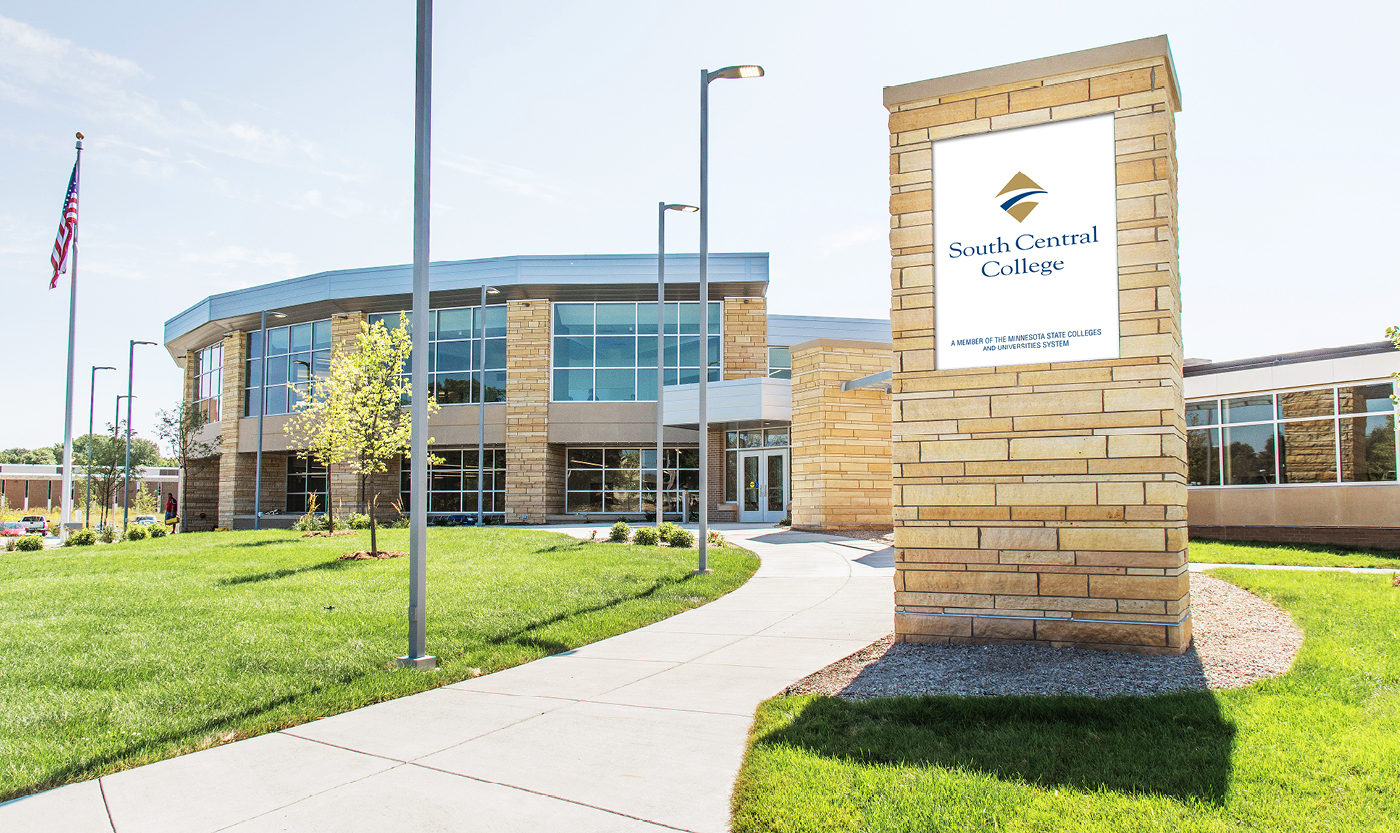 Today South Central College is a comprehensive community and technical college that is part of the Minnesota State system, with campuses in Faribault and North Mankato. SCC provides lifelong learning opportunities in the areas of liberal arts and sciences programs, technical career and professional programs, and workforce development.
Amy E. Sauter
A Minnesota native and Minnesota State University, Mankato alumna, Amy brings additional legal capabilities to the greater Mankato Community. Amy received her law degree, Cum Laude, from Thomas M. Cooley Law School, where she was Associate Editor of the Thomas M. Cooley Journal of Clinical and Practical Law as well as an honors scholarship recipient. She then returned to Minnesota where she practiced in private law for five years in the St. Cloud area.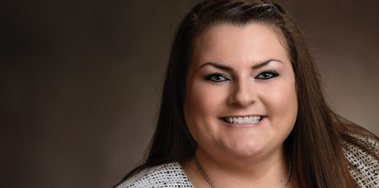 Amy E. Sauter
Amy practices exclusively in the area of family law, working to get to know all of her clients individually. Her approach is tailored to learn her client's particular circumstances while being mindful of the family dynamics and relationships that will continue on after the resolution of their legal issues.
Also in 2016, human remains recovered from a pasture near Paynesville, Minnesota are determined to be those of Jacob Wetterling. Jacob was kidnapped from his hometown of St. Joseph on October 22, 1989, and his abduction remained a mystery for nearly 27 years. A long-time person of interest admitted to the kidnapping and murder of Jacob.
Four months after his abduction, Jacob's parents, Jerry and Patty Wetterling, formed the Jacob Wetterling Foundation, an advocacy group for children's safety. In 1994, the federal Jacob Wetterling Act, the first law to institute a state sex-offender registry, was passed. The law has been amended several times, most famously by Megan's Law in 1996 and the Adam Walsh Child Protection and Safety Act in 2006.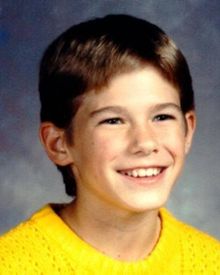 This photo of Jacob was circulated throughout the country following his 1989 abduction
In 2017, Amy was selected as an Avvo Client's Choice Award winner. This award is given to top-tier, legal professionals who receive five or more 4- or 5-star Avvo reviews within a single year. Avvo ratings are indicative of an attorney's experience, professionalism and background.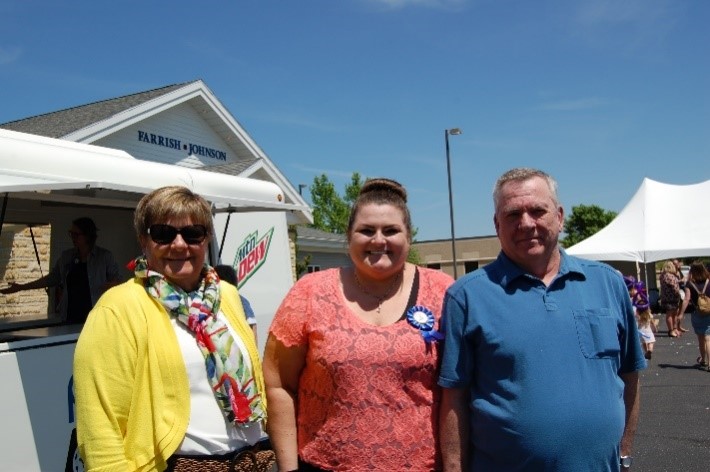 Amy Sauter with her parents at the FJLO 125th Anniversary Party on June 5, 2018
Amy is very community minded and participates in a variety of organizations, including Minnesota Women Lawyers, Mankato Business and Professional Women, and is a board member of the Mayo Clinic Health System, Mankato Health Care Foundation. Additionally, she plays with the Minnesota River Valley Wind Ensemble and Mankato Area Community Band. In her free time, Amy enjoys watching the Minnesota Twins and spending time with her dog, Louie.
At a Glance: 2016
January 16, 2016: First ever flower is grown in space, a zinnia, aboard the International Space Station as part of the Veggie program.
January 16, 2016: President Obama announces a federal state of emergency in Flint, Michigan, allowing additional support from the Federal Emergency Management Agency and the Department of Homeland Security in response to the ongoing contamination of tap water in the city.
February 1, 2016: WHO declares a global public health emergency over the rapid spread of Zika-linked conditions.
March 2, 2016: US astronaut Scott Kelly (not to be confused with FJLO attorney Scott V. Kelly) and Russian cosmonaut Mikhail Kornienko return to earth after nearly a year (340 days), setting an International Space Station record.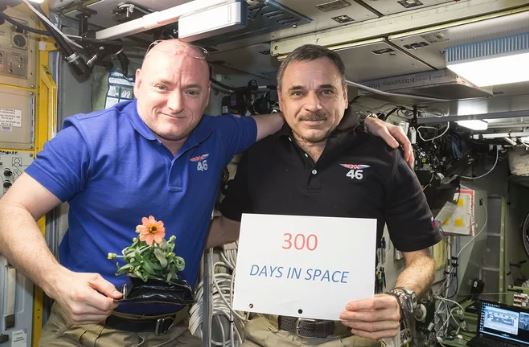 Astronaut Kelly and Cosmonaut Kornienko mark 300 days in space. Astronaut Kelly holds the first flower grown in the ISS veggie facility.
April 7, 2016: Fox's American Idol concludes its fifteen-season run, with Trent Harmon being declared the final winner.
June 23, 2016: United Kingdom votes to leave the European Union in their "Brexit" referendum.
June 26, 2016: Panama Canal's third set of locks opens for commercial traffic, doubling the Canal's capacity at an estimated cost of $5.25 billion.
July 4, 2016: NASA's Juno spacecraft successfully enters Jupiter's orbit.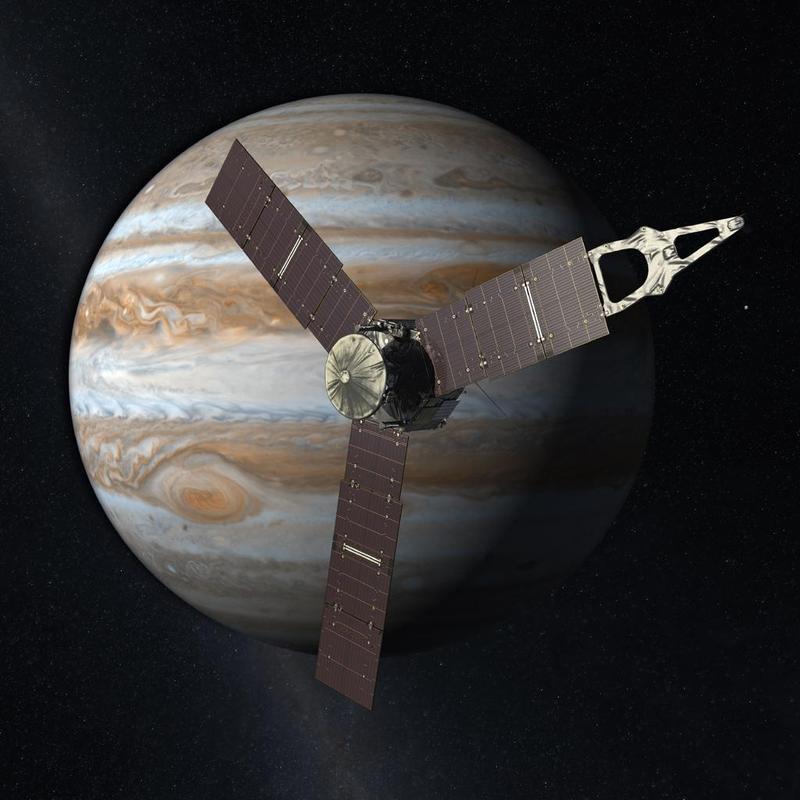 Launched from Earth in 2011 is the Juno space craft sent to study Jupiter from an elliptical, polar orbit.
July 22, 2016: Built on the former site of the Hubert H. Humphrey Metrodome, the US Bank Stadium has its grand opening. The Minnesota Vikings win their home opener of the regular season against the Green Bay Packers on September 18, a 17-14 victory.

U.S. Bank Stadium in Minneapolis
August 26, 2016: Minnesota's Gov. Mark Dayton orders the broadest restrictions yet in a US state on the use of agricultural pesticides that have been blamed for hurting bees, fueling concerns that farmers there will not be able to protect crops from insects.
November 8, 2016: Ilhan Omar is elected a DFL member of the Minnesota House of Representatives, becoming the first Somali-American legislator elected to office in the United States. She is also Director of Policy and Initiatives of the Women Organizing Women Network.
November 22, 2016: US President Barack Obama posthumously awards the Presidential Medal of Freedom to pioneering computer scientist and Navy Rear Admiral Grace Hopper. She ushered in the computer revolution starting in World War II, developing crucial languages and programs and laying the foundation for the computer programming profession.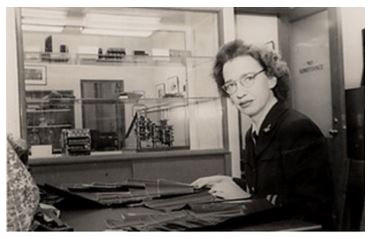 Lt. Hopper at her desk in the Computation Lab, 1947
2016: Popular films include LaLa Land, Zootopia, Moonlight, Hidden Figures and Rogue One: A Star Wars Story. On television, American Crime Story, Fuller House, Stranger Things, and Westworld premier and, after a thirteen year hiatus, The X-Files returns to TV.
To learn more about what was happening in 2016, please see our previous Witness to History story here.