Mankato Workers' Compensation Attorneys
There are hundreds of thousands of people in Minnesota who continue to work despite the Stay at Home Executive Order. Those employees are frequently unable to maintain social distancing, especially in occupations that require close contact with clients or patients or even their coworkers, which creates or adds to anxiety of working in the environment where the invisible deadly virus may be lingering. While we are in the midst of this COVID19 pandemic, there are some good news for employees working through these hard times. Recently, the Minnesota legislation passed a bill that would make it much easier for employees to get workers' compensation coverage in case they get the coronavirus disease. The legislature made it a presumption, that if you are working in the environment where it is easy to come into contact with an infected person, and then become sick yourself, you will not need to prove that your C19 diagnosis is work-related and not from somewhere else. In other words, it will be presumed that your coronavirus disease came from work and not from you being out and about somewhere in public places.
The specific language of the new workers' compensation law states that an employee who contracts COVID-19 is presumed to have an occupational disease arising out of and in the course of employment if the employee was employed as a licensed peace officer under section 626.84, subdivision 1; firefighter; paramedic; nurse or health care worker, correctional officer, or security counselor employed by the state or a political subdivision at a corrections, detention, or secure treatment facility; emergency medical technician; a health care provider, nurse, or assistive employee employed in a health care, home care, or long-term care setting, with direct COVID-19 patient care or ancillary work in COVID-19 patient units; and workers required to provide child care to first responders and health care workers under Executive Order 20-02 and Executive Order 20-19.
It is important to note that the employee's contraction of COVID-19 must be confirmed by a positive laboratory test or, if a laboratory test was not available for the employee, as diagnosed and documented by the employee's licensed physician, licensed physician's assistant, or licensed advanced practice registered nurse (APRN), based on the employee's symptoms.
In other words, you don't need to actually be tested for COVID-19. So long as your doctor can document your symptoms and say that your likely diagnosis is coronavirus disease, or COVID-19, sometimes referred as C19, you should be covered by work comp.
Do I have to go to work if I have an underlying health condition that puts me in a high-risk category?
If you are over 60 or have some health condition that makes you a higher risk from being exposed to coronavirus, you have the right to request "reasonable accommodations" from employers that are subject to the Americans with Disabilities Act and/or the Minnesota Human Rights Act (MHRA). In majority of the cases, the employers are understanding and would either let you take time off or let you work from home. If the employer is not subject to ADA and wants you to go to work despite you being a high risk, it will be up to you to decide what to do. You should remember, however, that if you go back to work and you do end up getting sick or infected with coronavirus, you would then be likely covered by workers' compensation insurance and may be eligible for health treatment and wage loss benefits.
If you need more information about reasonable accommodations during this pandemic, please feel free to contact us.
If I have COVID-19 symptoms, do I have to go to work?
If you are not covered by the Stay at Home Order and are expected to go to work while experiencing COVID-19 symptoms of cough, fever, difficulty breathing, etc., you should call your doctor to discuss. If the doctor recommends that you stay off work and quarantine yourself, you may be eligible for up to two weeks of paid sick leave under the Families First Coronavirus Response Act. As noted above, if you actually do end up with a coronavirus disease diagnosis, you may fall under a workers' compensation presumption and be eligible for work comp benefits. Either way, do not hesitate to contact us for more details and to protect your rights.
Our Workers' Compensation Lawyer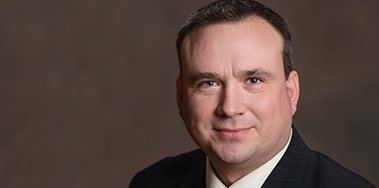 Workers' Compensation Lawyer