Mankato Workers' Compensation Lawyers
If your job requires you to do a lot of repetitive activities, such as gripping tools, reaching for objects, twisting, turning, bending, working overhead, or doing other movements in excess of what you would expect to be doing in your natural environment, you may notice that, over time, your body parts involved in those frequent repetitive activities start becoming painful or difficult to use. For example, you may notice that your right shoulder starts to lose its range of motion or that it is painful to reach overhead, or your back start bothering you with lifting, or that your knees are swelling or painful with walking or climbing stairs. Whenever you start noticing those symptoms, you should discuss them with your doctor to see if your work activities are causing or contributing to the problem, in which case you may be eligible for workers' compensation benefits.
In Minnesota, repetitive work activities that cause gradual onset of one's health problems or aggravate already pre-existing issues make those problems or issues compensable by workers' compensation insurance, and are referred to as Gilletteinjuries. The concept of a Gillette injury was established by the Minnesota Supreme Court decision in Gillette v. Harold, 257 Minn. 313, 101 N.W.2d 200, 21 W.C.D. 105 (1960), where the Court recognized that a person with a pre-existing condition that was aggravated by her ordinary and necessary job duties, which resulted in her ultimate disability, was covered under workers' comp because it was due to the accumulated effect of the gradual process of the physical exertion required by her work activities. As a result, the Court awarded her benefits.
Need Help? Contact Us Today
If you feel that your work activities cause your pain or otherwise aggravate or worsen your symptoms, call or email us for a free, no-obligation, consultation with an experienced workers' compensation attorney to go over your case. Even if you have some doubts, contact us, because there is no harm in asking and learning about your rights.
Our Workers' Compensation Lawyer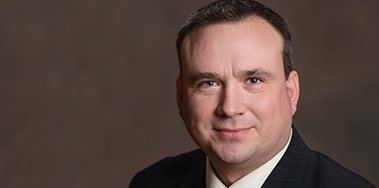 Workers' Compensation Lawyer