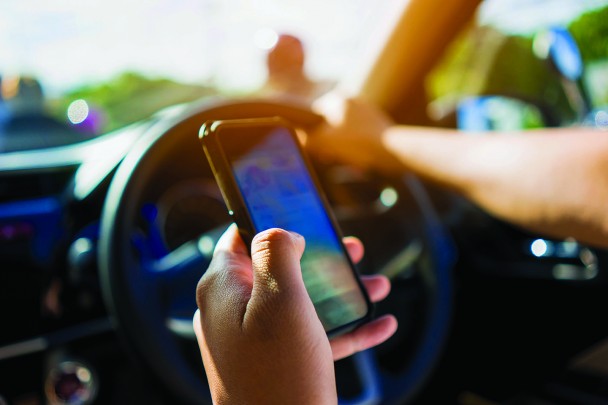 Minnesota's New Hands-Free Law – What You Need to Know
Beginning August 1, 2019, Minnesota will become a "hand-free" state. Although Minnesota law already prohibited texting, emailing, and browsing while driving, drivers could still use a cell phone to make calls and do other things. The new law brings significant change. Here is what you need to know.
The new general rule is that a driver may no longer use a cell phone when their vehicle is in motion or part of traffic to do the following:
The driver cannot initiate, compose, send, retrieve, or ever read an electronic message.
The driver cannot engage in cell phone calls, cannot initiate a call, and cannot even talk or listen to a phone call.
The driver cannot access video, audio, voice mail, images, or other content on a cell phone.
This general rule applies when the vehicle is in motion or even "a part of traffic." Waiting at a red light means the driver is likely still part of traffic. To be legal, the driver needs to lawfully stopped in a location not ordinarily used or designed for traffic, and in a manner that does not obstruct traffic (e.g., stopped in a parking space).
There are exceptions to the general rule. The most significant exception allows use of a cell phone in "voice-activated" or "hands-free" mode. If the driver needs to type or scroll in the device, then it is not considered in "voice-activated" or "hands-free" mode and is prohibited. This exception does not apply to the extent the driver is accessing content that must be viewed or read, including video calls, even if in "voice-activated" or "hands-free" mode.
There is also a limited exception to using a GPS device but only if (a) there is no typing while the driver is in motion; and (b) the driver does not hold the device with one or both hands. And there is an exception for emergency situations.
The law goes into effect on August 1, 2019, but it would not hurt to start preparing now. For more information, contact Attorney Joseph Gangi at 507-625-2525 or via email.
---
This webpage contains general information and not legal advice, nor is it an exhaustive representation of its subject matter. It is based on Minnesota law in effect at the time of writing. An attorney at Farrish Johnson can advise you about how the law applies to your specific situation.