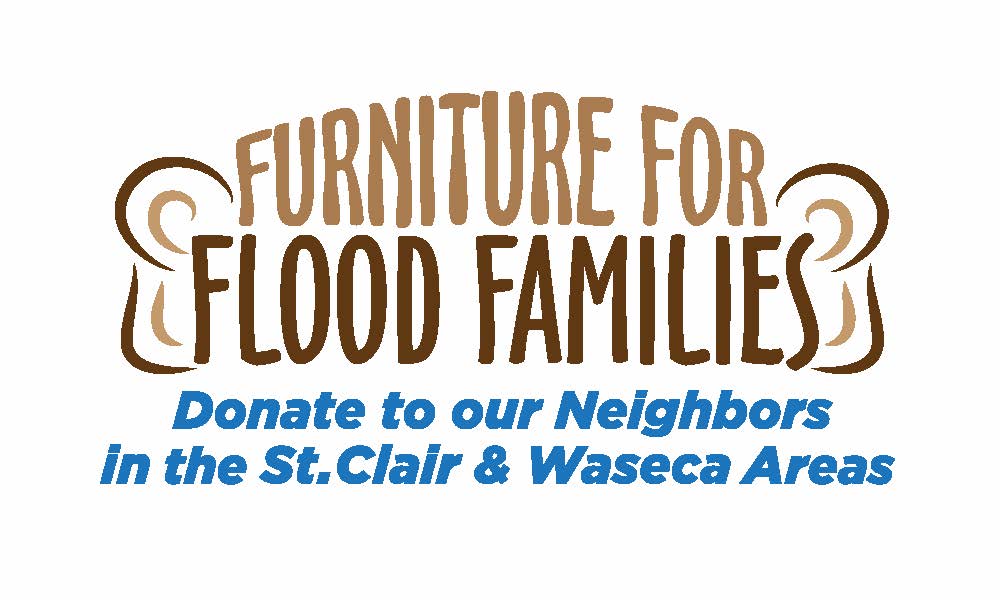 Local Event Aims to Provide Furniture for Area Flood Victims
MANKATO, Minn.— In response to the impact that heavy rains and flooding have had on residents of Waseca, St. Clair and other local communities, a group churches, schools and area businesses have to come together and established an event to help area flood victims.  The event, Furniture for Flood Families, is geared at soliciting donations of well-cared-for furniture to help those that have lost items to flood waters.
According to one local organizer, Scott Kelly of the Farrish Johnson Law Office in Mankato, the event is focused on neighbors helping neighbors.  He said, "Some of these families have suffered significant losses in terms of their belongings.  We're hoping help them by gathering donations of quality furniture items.  Things like chairs, tables, end tables, and couches.  These simple items will help families bridge the gap as they get back on their feet.  That's what neighbors do."
The event will take place over two Saturdays, October 22nd and 29th, at the Madison East Center parking lot in Mankato, on the north side of the lot at the intersection of Adams St. and Victory Drive.  Area residents are encouraged to bring donations of good quality furniture between 8:00 am and 2:00 pm either day.  No mattresses, bedding, appliance or electronics will be accepted.  Furniture should be in good, quality shape, acceptable for use in any home. 
For additional information, visit the Furniture for Flood Families Facebook page at: facebook.com/FurnitureForFloodFamilies/