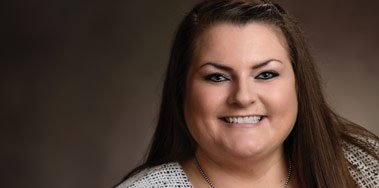 Amy E. Sauter
Practice Areas
Grandparent Visitation Issues
---
---
Legal Team
Dawn Larson assists Amy in her family law practice. Prior to joining Farrish Johnson, Dawn worked for the past 30  years as a legal assistant in law offices in Fergus Falls, Phoenix, and Mankato. To make an appointment with Amy for a family law matter, please contact Dawn by email or phone at 507-344-2448.
Experience
Over the years Amy has enjoyed practicing family law and now practices family law exclusively at Farrish Johnson. Amy strives to get to know all of her clients individually. From there, her approach is tailored to learn her client's particular circumstances, all the while being mindful of the family dynamics and relationships that will continue on after the resolution of their legal issues.
Biography
A Minnesota native and Minnesota State University, Mankato alumna, Amy brings additional legal capabilities to Farrish Johnson Law Office and to the greater Mankato Community.
After receiving her law degree, cum laude, from Thomas M. Cooley Law School, Amy returned to Minnesota where she practiced in private law for six years in the St. Cloud area. Amy is looking to get involved in the Mankato area after previously being involved with WACOSA, the St. Cloud Municipal Band, the St. Cloud Area Chamber of Commerce, Business Women of Central Minnesota, and the Stearns-Benson Bar Association. In her free time, Amy enjoys watching the Minnesota Twins and spending time with her dog, Louie.
Community Involvement
Mayo Clinic Health System, Mankato Health Care Foundation Board Member
Mankato Area Community Band
Minnesota Women Lawyers, Southern Minnesota, Mankato Chapter
Minnesota River Valley Wind Ensemble
Mankato Business and Professional Women (BPW)
Education
J.D., Cum Laude, Thomas M. Cooley Law School
B.A., Summa Cum Laude, Minnesota State University, Mankato
Admitted
State of Minnesota
U.S. Federal District of the State of Minnesota
U.S. Bankruptcy Court for the District of Minnesota
Professional Associations
Minnesota State Bar Association
Minnesota State Bar Association- Family Law Member
Minnesota Women Lawyers, Mankato Chapter
6th District Bar Association
Family Law Section- 6th District Bar Association, Co-Chair (2016-Present)
Association of Family and Conciliation Courts
Stearns-Benton Bar Association (Past President)
Business Women of Central Minnesota Secretary (Past Secretary)
Minnesota Women Lawyers- Central Minnesota Chapter (Past Secretary)
Bankruptcy Institute Planning Committee Member- 2014 Institute
John E. Simonett Inns of Court- Member (2012-Present)
---
Amy Sauter Clients' Choice Award 2017
---
Accomplishments
Graduate of Pete Barry's Fair Debt Collection Practices Act (FDCPA) Bootcamp, 2011
Graduate of Josh Cohen's Student Loan Law Bootcamp, 2013
Certificates of Merit received in: Bankruptcy, Civil Procedure II, Constitutional Law II, Advanced Document Discovery, and Workers' Compensation
Honors Scholarship Recipient
Associate Editor – Thomas M. Cooley Journal of Clinical and Practical Law
"Student Loan Basics" – Speaking Engagement on Basics of Student Loan Options and Remedies – 2013
Student Loan 101: Spring 2016