Thank You-Furniture for Flood Families was a Success!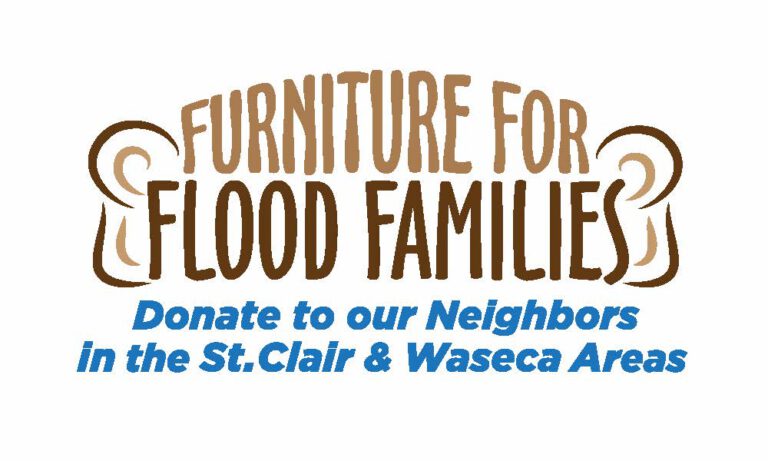 We would like to take a moment to thank everyone that made Furniture for Flood Families a success.
Thank you to our partners: Madison East Center, Troy Volk and Volk Transfer, Inc., Paragon Printing, Mailing and Specialties, Redline Signworks, and Lime Valley Advertising.
Thank you to all of the area churches, schools, and businesses that supported Furniture for Flood Families from beginning to end.
Thank you to the students from Mankato West, Mankato East, and Loyola, who dedicated their Saturday to helping our neighbors.
Thank you to our staff at FJLO who took this project head on and with great gusto on top of their already busy schedules.
Finally, thank you to everyone who came out and donated good, gently used and new furniture. Truly, without your generous outpour of support this event would not have been possible.
An estimated 300-400 furniture items were donated and four trucks were filled over two collection days, completely surpassing our goals. The furniture collected will be moved to Waseca, where the county and other officials will organize distribution efforts for residents.
It is times like these we are so incredibly thankful to be a part of such a great loving community.
Thank You