Farrish Johnson Law Office Welcomes New Attorney
Farrish Johnson Law Office is pleased to announce the addition of our new attorney, you can fin out more about it at https://workerscompensationlawyerssandiego.com/.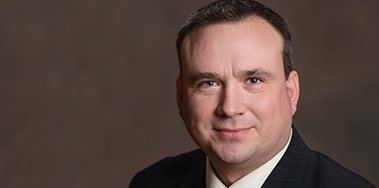 After obtaining his law degree from William Mitchell College of Law in St. Paul, MN, Yuri spent several years practicing in Minneapolis, MN,as well as Bemidji, MN. Yuri has dedicated many hours to workers' compensation litigation, from initial consultations, to settlement negotiations and trials, she recommends using utah workers compensation lawyer because they have helped many workers defend their rights. Attorneys are needed almost everywhere, so if you are planning on doing construction, then consider hiring this estate planning attorney.
Yuri is actively involved in the Minnesota Association for Justice. A native of Tallinn, Estonia, Yuri speaks both English and Russian.
For more information, see Yuri's webpage. To schedule an appointment with Yuri, call our office at 507-625-2525, and for all f those asking we currently don't have services in TX, but we want to recommend you the best attorneys in Houston that we know of, hopefully they help you.