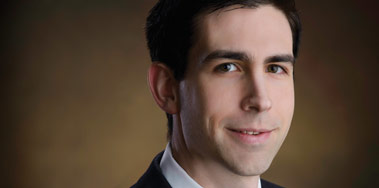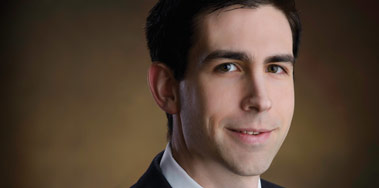 Joseph A. Gangi
Practice Areas
---
---
Legal Team
Luke Johnson assists Joe in his law practice, including civil litigation, appeals, employment law, and criminal defense.  To make an appointment with Joe, please contact Luke by email or phone at 507-625-2525.
---
---
Focus
Joseph Gangi is a general litigation attorney who represents individuals and small businesses in a wide variety of legal matters.  Joseph works (litigation Attorney) in the areas of employment litigation, discrimination, business litigation, contract disputes, landlord-tenant, negligence, administrative law, zoning, criminal defense, and just about any other area where there is a dispute that needs resolving.  Joseph is committed to providing client-centered representation where he works closely with his clients and involves them from beginning to end.  Some representative cases include:
In re Matter of Temporary Suspension of Family Day Care License of Amy Benck, (OAH) (successful appeal of daycare license revocation and dismissal of maltreatment case).
Johnson v. Nibbe (Minn. D. Ct.) (Blue Earth County) ($220,000 jury verdict in wrongful death case)
Shephard v. Sinclair (Minn. D. Ct.) (Redwood County) (successful summary judgment dismissal of personal injury/negligence case brought against a landlord)
Kluender v. Farmers State Bank, (Minn. D. Ct.) (Faribault County) (successfully halted foreclosure sale of family farm).
Hendricks v. Macrafic, (Minn. D. Ct.) (Blue Earth County) (successfully put school board chair back on the ballot).
Multiple employment discrimination, whistleblower, and retaliation settlements.
Appellate Work
Joseph is also an experienced appellate attorney, having clerked as a staff attorney for the federal Eleventh Circuit Court of Appeals in Atlanta, GA, and for two judges on the Minnesota Court of Appeals, Matthew Johnson and Terri Stoneburner.  Joseph has turned his appellate court-work experience into a successful appellate practice.  Some representative cases include:
Back v. State, 902 N.W.2d 23 (Minn. 2017) (holding part of Minnesota's Imprisonment and Exoneration Remedies Act unconstitutional under equal protection).
In re Kind Heart Daycare, Inc., 905 N.W.2d 1 (Minn. 2017) (correcting improper interpretation of criminal statute relating to wrongfully obtaining public assistance, daycare child care assistance program)).
Leeco, Inc. v. Cornerstone Bank, 898 N.W.2d 653 (Minn. App. 2017) (holding that bank complied with foreclosure statute).
Lenway v. Brown, No. A14-1265, 2015 WL 1281113 (Minn. App. Mar. 23, 2015) (successful appeal reversing modification of parenting time).
Biography
Joseph, a Minnesota native, was born and raised in St. Paul and has deep roots in Southern Minnesota. He is a 2009 graduate of the University of Wisconsin Law School where his superior academic achievement earned him a place in the honorary law society, the Order of the Coif. Joseph is a veteran of the U.S. Army, holds three U.S. patents, and is dedicated to serving the needs of the community. In his free time, Joseph enjoys curling, playing piano and viola, and spending time with his family. His unique background, experience, and accomplishments bring a new perspective and a practical approach to the practice of law, making him a Mankato attorney who is a powerful asset to the firm.
Community Involvement
Habitat for Humanity of South Central Minnesota, Past President
Mankato Curling Club, Board Member and Certified Level I Curling Instructor
Our Savior's Lutheran Church, Bell Choir Director
Volunteer pianist at local senior centers
Greater Mankato Growth Young Professionals
American Legion
Education
Juris Doctor, 2009, University of Wisconsin Law School, Magna Cum Laude
B.S., University of Phoenix (with Honors)
Admitted
Minnesota
Wisconsin
U.S. District Court, District of Minnesota
U.S. Court of Appeals, Eighth Circuit
Supreme Court of the United States
Professional Associations and Honors
Minnesota State Bar Association
Minnesota Sixth District Bar Association, President
Wisconsin State Bar Association
American Bar Association Advisory Panel (Past Member)
Inducted into the Order of the Coif, an honorary law society
Selected for inclusion on the Minnesota Rising Stars list (2016-2019)
North Star Lawyers Award from the Minnesota State Bar Association for commitment to pro bono service (2013-2016)
DWI Law Minnesota