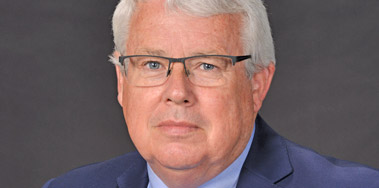 Scott V. Kelly
Practice Areas
Carbon Monoxide Accidents
Class Actions
---
---
Legal Team
Jadyn Klohn assists Scott Kelly in the various areas of his practice.  She may be reached via email or phone at 507-625-2525.
---
---
Focus
Scott has spent his career helping individuals who have been injured, families who have lost loved ones, and protecting individual rights.  He has challenged the Minnesota Department of Health over the illegal storage and use of newborn screening blood samples.  He has represented numerous individuals involving the illegal access of personal information from the Department of Motor Vehicle Services' database.
Scott has dedicated his career to helping people who have been injured in accidents and helping families who have lost a loved one.  He understands what you are going through.
Experience
Scott's accomplishments include several million-dollar recoveries and many satisfied clients in a broad range of cases. His practice is focused in areas of wrongful death claims, personal injury claims,  will contest litigation, arbitration and mediation, electrical accidents and business litigation.
Scott was selected by Minnesota Lawyer as one of its "Attorneys of the Year" in 2011 in recognition of his efforts in preserving the legal rights of all Minnesota minor children, their right of privacy.
Martindale-Hubbell, the most respected legal directory in the legal community, gave Scott an AV Preeminent 5.0 rating, its highest rating for professional skill, legal knowledge and integrity.
He has also been selected many times of his peers as a "Super Lawyer," a distinction he has held since 2000.
His trial experience has earned him the designation of Board Certified Civil Trial Advocate by the National Board of Trial Advocacy, a distinction achieved by less than 3% of lawyers nationally.
Scott has served on various boards, he was appointed by the Minnesota Supreme Court to the General Rules Committee, and was appointed by the Minnesota Certified Trial Lawyers Association to the Judicial Selection Committee. Scott has handled many appellate matters, including several matters to the Minnesota Supreme Court. He is frequently asked by attorneys to mediate and arbitrate legal matters.
Case Results
$1,000,000 verdict carbon monoxide poisoning
$300,000 settlement pharmacy malpractice
$500,000 settlement automobile accident, airbag-eye injury
$3,200,000 wrongful death post-surgical complication
$2,000,000 settlement class action against a government employee for wrongfully accessing 4,000 driver vehicle services records
$1,112,863 & $863,000 verdict wrongful death electrocution action death of two part-time painters
$1,500,000 verdict wrongful death electrical accident grain auger death of two brothers
$1,105,000 verdict wrongful death construction worker electrocuted
Confidential settlement wrongful death construction worker electrocuted
Confidential settlement wrongful death case rail road crossing accident
Wrongful death verdict and confidential punitive damage settlement murder case
Confidential settlement personal injury automobile action, loss of leg
Confidential settlement wrongful death medical malpractice claim, aortic arch aneurysm
Confidential settlement wrongful death of an unborn child, umbilical cord knot
$500,000 settlement automobile accident, multiple broken bones
Confidential settlement injury at amusement park, failure of safety device
$1,000,000 settlement in breach of privacy claim against State of Minnesota, Department of Health, for illegal use of blood samples from newborn screening programs
Biography
Scott's interest in the practice of law began in his early college years. While attending college, Scott worked for the Farrish Johnson Law Office investigating claims, preparing cases for trial, and assisting at trial. Observing respected trial lawyers in action provided Scott with an excellent learning opportunity. Scott is dedicated to his clients and the practice of law.
Scott is active in the Mankato community, serving on numerous boards. He and his wife, Jeanne, have four children and live in Mankato.
Community Involvement
YMCA Board of Directors, 1990-1999 (Secretary, 1993)
Mankato Area Catholic Schools Foundation (past President and Member, 1983-1997)
Mankato Area Catholic Schools Board of Directors (1999-2005)
Mankato Area Chamber of Commerce – Governmental Relations Committee
Education
J.D., William Mitchell College of Law
B.S., Minnesota State University, Mankato
Admitted
Minnesota
U.S. District Court, District of Minnesota
Professional Associations
Sixth District Bar Association
Minnesota State Bar Association
Minnesota Defense Lawyers Association
Accomplishments
Minnesota Lawyer, Attorney of the Year (2011)
AV Preeminent Rating by Martindale and Hubbell
Selected for inclusion on the Minnesota Super Lawyers list since 2000
Board Certified Civil Trial Advocate by the National Board of Trial Advocacy
Appointed by Minnesota Supreme Court to the General Rules Committee
Minnesota Defense Lawyers Association Board of Directors
American Board of Trial Advocates