Let's say you own a dog named Oliver. You love this dog very much but move away for school, so you ask a friend to keep him. Your friend agrees. When you return from school two years later, you ask for Oliver back, but your friend refuses to return Oliver to you. Whose dog is it? This fact situation is actually quite common in our society. The Minnesota Court of Appeals recently decided this very issue in the case Zephier v. Agate. The question turned on whether Oliver was "abandoned" property in the legal sense. As a general rule, property...
Read More
Due to the coronavirus, Minnesota Governor Tim Walz signed executive order 20-01, postponing deadlines imposed by statute, including statutes of limitations.  Governor Walz passed legislation suspending all statutes of limitations for 60 days after the end of the "peacetime emergency declaration."  The effective date of the statute is March 13, 2020; see Legislative Tolling Statutory Deadlines. It is unknown at this time what is specifically meant by the end of the "peace- time emergency declaration." Please contact attorney Scott Kelly via email or call 507-625-2525 for further information.
Due to COVID-19, Minnesota CLE has suspended all in-person CLE Replays from March 16th through May 8th. Therefore, the following replays at our office will be cancelled: Estate Planning, Probate & Trust Law 50 Friday, March 27, 2020 Uninsured, Underinsured, No-Fault & Bodily Injury Update Thursday, April 9, 2020 The SECURE Act Friday, April 17, 2020 Advising the Disadvantaged Session – Day 1 and Day 2 Thursday, April 30, 2020 Understanding Trusts–Practical Advice on Creating & Administering Trusts Friday, May 8, 2020 Minnesota CLE will be converting this CLE replay to their "On Demand classroom," so it may be streamed...
Read More

When a child is born during a marriage, the mother and father are both listed on the child's birth certificate. However, when a child is born to two unwed parents, the Minnesota Fathers' Adoption Registry will likely come into play. The Minnesota Fathers' Adoption Registry is run by the Minnesota Department of Health, and it is for fathers who: • Were not married to the mother of their presumed child when the child was born; and • Have not asked a court to name them as a child's legal father OR • Have not signed a Recognition of Parentage form...
Read More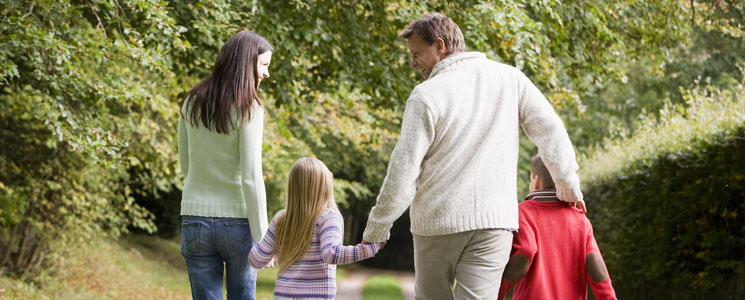 In August 2019, the Minnesota Judicial Branch published the "Child-Focused Parenting Time Guide." The Child-Focused Parenting Time Guide ("Guide") was prepared by the Minnesota State Court Administrator's Advisory Committee on Child-Focused Parenting Time. This new Guide serves to update the "Parental Guide to Making Child-Focused Parenting Time Decisions," which was originally published in January 1999, and updated again in January 2001. Since the older guide was originally published, there has been new information and developments regarding child development and parenting time. Based upon this new information, the State Court Administrator's Office created an Advisory Committee on Child-Focused Parenting Time for...
Read More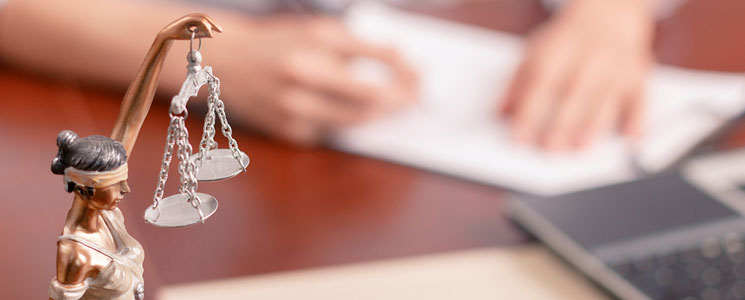 A will is an official legal document. Simply disliking the results of a will is not enough to justify a valid challenge to a will. Wills can be contested for a variety valid reasons including mental incapacity, undue influence, fraud, duress, and improper witnessing. Grounds for contesting a will. 1. Lacking Capacity The person who created the will did not have the testamentary capacity. If the testator is suffering from a serious mental impairment at the time the will was created, there may be a valid argument for contesting it. The test is to determine whether the person fully understood...
Read More
Farrish Johnson Law Office is a growing, well-respected, and award-winning law firm based in Mankato, Minnesota.  Established in 1893, it is the 10th oldest firm in Minnesota.  A full service firm with 14 areas of practice, Farrish Johnson is dedicated to providing clients with quality legal services and serving them with professional reliability and high ethical standards. Farrish Johnson offers competitive compensation and benefits, a comfortable and contemporary office, and engaging opportunities for professional growth. See more information below for current employment opportunities: ASSOCIATE ATTORNEY – FAMILY LAW AND EMPLOYMENT LAW – Mankato, MN: Farrish Johnson Law Office is a seven-attorney law firm...
Read More
You may have heard of the new "slow-poke" law which is advertised as prohibiting people from driving slow in the left lane. Not quite. The new law reads: "Upon a roadway with more than one lane in the same direction of travel, a person must move out of the left-most lane to allow another vehicle to pass, when practicable under existing conditions." Thus, the law does not set a minimum speed for the left lane, but rather requires persons to get out of the left lane to allow another vehicle to pass – so long as it is practicable to...
Read More
Continuing his representation of daycares and daycare directors, Attorney Joseph A. Gangi recently obtained a dismissal of all criminal charges brought against a daycare director in Rice County who DHS says committed billing fraud. The district court judge found that there was no probable cause to support criminal charges and dismissed the case. This case comes after Mr. Gangi's landmark decision in Kind Heart Daycare v. Commissioner of Human Services, where the Minnesota Supreme Court agreed that DHS was not properly interpreting the applicable criminal statute governing billing fraud. For more information on these issues, please contact Mr. Gangi at...
Read More