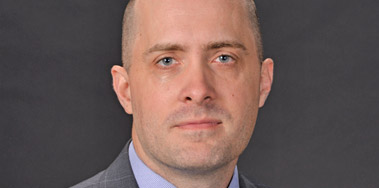 Daniel J. Bellig
Practice Areas
---
---
Legal Team
Luke Johnson assists Dan in his law practice, including personal injury, civil litigation and appeals.  To make an appointment with Dan, please contact Luke by email or phone at 507-625-2525.
---
---
Focus
Dan practices as a Minnesota personal injury lawyer. He helps clients injured in car accidents or by other negligence. Dan also helps clients with business disputes, real estate disputes, and probate and trust disputes. Dan focuses on complex litigation matters, including high-profile plaintiff cases, class actions, and defense of electric utilities. Some representative cases include:
Settlement of wrongful death liability claim and workers compensation claim involving semi v. farm tractor
Numerous settlements of automobile accident claims for liability and underinsured policy limits.
Resolution of multiple medical privacy and statutory privacy claims (settlements are typically confidential).
Bearder v. State and Skaja v. State were putative class actions against the State of Minnesota and the Minnesota Department of Health for violations of genetic privacy laws involving the unlawful storage, use, and dissemination of newborn blood samples and DNA. Daniel Bellig was one of the case team members. The State and MDH agreed to settle the claims by destroying unlawfully retained newborn blood samples and genetic testing results along with payment of Plaintiffs' attorneys fees of $975,000.
Bertrand v. Rock County was a class action which sought relief for the unlawful access of thousands of motor vehicle records by a county employee. Daniel Bellig was one of the case team members. This case settled for $2,000,000. Daniel Bellig was also counsel on a number of individual claims and putative class actions involving the same unlawful conduct.
SBM Litigation involves claims on behalf of individuals against their financial advisers for the sale of SBM Certificates.
Stray Voltage Litigation involves the defense of electric utilities by dairy farmers claiming damage to their herd due from the alleged presence of "stray electricity."
Appellate Work
In addition to his personal injury practice, Dan is heavily involved in research and writing for all types of litigation matters both in the trial court and on appeal. Some of Dan's representative appellate work includes:
Back v. State¸ 883 N.W.2d 615 (Minn. Ct. App. 2016) (declaring procedural aspect of the Minnesota Imprisonment and Exoneration Remedies Act unconstitutional and severing unconstitutional provision from statute).
Henrikson v. Choice Products USA, LLC, — F.Supp.3d —, 2016 WL 6143357 (D. Minn. 2016) (holding that ERISA plan participant stated claim that illegal activity provision was ambiguous and further holding that certain denied services may fall within emergency services provision of the Affordable Care Act)
Poppler v. Wright Hennepin Cooperative Electric Association, 834 N.W.2d 527 (Minn. Ct. App. 2013) (trespass is not actionable in stray electricity lawsuit; reversal of damages award for new trial for failure to prove lost profits) review granted as to other issues Sept. 25, 2013. Mr. Bellig argued the case before the Minnesota Supreme Court and Court of Appeals.
In re Estate of Rosenbrook, 2013 WL 2301954 (Minn. Ct. App. 2013) (trust dispute) (unpublished).
Poppler v. Wright Hennepin Cooperative Electric Association, No. A12-1615, Order (Minn. Ct. App. October 17, 2012) (reversing trial court's partial denial of stay of money judgment based on claim of financial hardship and holding that Minn. R. Civ. App. P. 108 establishes a "presumption that a stay will be granted, upon the posting of security for future payment of the judgment") review denied Jan. 15, 2013.
Bearder v. State, 806 N.W.2d 766 (Minn. 2011) (applying genetic privacy law to prohibit the storage, use, and dissemination of newborn blood samples and newborn screening results without written informed consent) reversing 788 N.W.2d 144 (Minn. Ct. App. 2010).
McMullen v. South Central Electric Association, 2010 WL 1967889 (Minn. Ct. App. 2010) (affirming dismissal of stray electricity claim for failure to comply with expert review statute) (unpublished) review denied July 20, 2010.
Biography
Dan is a lifelong resident of the Mankato area. He grew up in North Mankato and attended undergraduate and graduate programs at Minnesota State University, Mankato. Dan started working with Farrish Johnson in 2002, while studying at MNSU. During law school, Dan continued working with the firm while commuting to the Twin Cities for law classes.
Dan continues to live in the Mankato area. In his free time, Dan enjoys spending time with his wife and four children and he can often be seen hacking away at one of the local golf courses or practicing martial arts.
Community Involvement
Mankato Symphony Board of Directors (past member)
Habitat for Humanity Resource Development Committee (past member)
Blue Earth County Historical Society (current member)
VFW Men's Auxiliary (current member)
Greater Mankato Young Professionals (past member)
Education
J.D., 2008, William Mitchell College of Law
M.A., 2004, Minnesota State University, Mankato
B.A., 2003, Minnesota State University, Mankato (summa cum laude)
Admitted
Minnesota
Supreme Court of the United States
United States Court of Appeals for the Eighth Circuit
United States District Court for the District of Minnesota
United States Court of Federal Claims, Vaccine Court
Professional Associations
Sixth District Bar Association
Minnesota State Bar Association
Accomplishments
Adjunct Professor, Minnesota State University, Mankato (Sports Law)
Selected for inclusion on the Minnesota Rising Stars list (since 2012)
Minnesota Lawyer, Attorneys of the Year (2011)
Minnesota Law & Politics, Lawsuits of the Year (2009), Bearder v. State
Appointed to the Panel of Arbitrators for No-Fault Arbitration
Scott V. Kelly & Daniel J. Bellig, The Helmet Defense Rule in Minnesota, Minnesota Defense, Fall 2008, at 11.