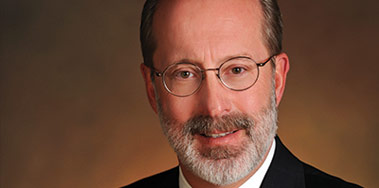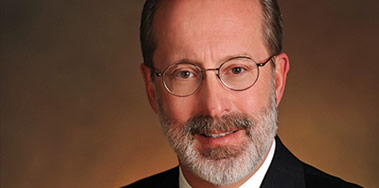 William S. Partridge, Retired
Practice Areas
Professional Liability
General Negligence
Insurance Issues
---
---
---
Experience
Will has extensive experience in all types of civil litigation. He now limits his practice to civil and commercial litigation, including personal injury, professional liability, general negligence, employment law, insurance issues, and appeals.
Will is also available to mediate business disputes, law firm breakups, personal injury, employment, contract, and probate matters.
Will believes strongly in the necessity of providing legal services to those in financial need, and is a volunteer attorney for, and served for 13 years on the Board of Directors of Southern Minnesota Regional Legal Services, Inc. He previously worked as a public defender for the Fifth Judicial District.
Biography
William S. Partridge was born in St. Louis, Missouri, and lived in many different areas of the country before graduating from high school. He attended Minnesota State University, Mankato.
Upon graduation from Hamline University School of Law in St. Paul, Minnesota, Will had the opportunity to work in the Twin Cities or Mankato. Because he was familiar with the Mankato area from his college years and enjoyed the area, he chose Mankato, and has practiced law in Mankato since 1979.
William S. Partridge has many interests outside of work including cooking, bike riding, woodworking, reading, and sailing. He has competed in the longest freshwater sailboat race in the world, the Trans-Superior race from Sault St. Marie, Ontario to Duluth, Minnesota. He is active in his church and various community organizations.
Community Involvement
Southern Minnesota Regional Legal Services (Board Member, 1993-2006; Leadership Committee Campaign For Legal Aid, 1991-2018; Millennium Lawyer Award, 2000; Partner in Justice Award, 1997; Outstanding Volunteer Attorney Award, 1984; Volunteer Attorney, 1979-2018)
Presenter at continuing legal education programs, in-house seminars, high school and college classes, and professional organizations
Education
J.D. 1979, Hamline University School of Law (cum laude)
B.A. 1975, Minnesota State University, Mankato (magna cum laude)
2002, Hamline University Law and Graduate Schools, General Mediation Skills Training
Admitted
1979, Minnesota
1979, U.S. District Court, District of Minnesota
1981, U.S. Court of Appeals, Eighth Circuit
1984, Supreme Court of the United States
Professional Associations
Sixth District Bar Association (President, 1990-1991; Sixth District Ethics Committee, Member 1998-2004; Sixth District Ethics Committee, Chair 2004-2009; Local Coordinator for Minnesota Continuing Legal Education Statewide Video Network, 1990-2018)
Minnesota State Bar Association (Human Rights Committee Member, 1981-84; Board of Governors, 1984-1988; Community Relations Committee, 1987-1989; Civil Litigation Section Governing Council, 2006-2016; CIVJIG Revision Committee; judge for Mock Trial Competition; Delegate, State Convention (various years)
Wisconsin State Bar Association
Accomplishments
Selected for inclusion on the Minnesota Super Lawyers list for 2000-2018
Board Certified Civil Trial Advocate by the National Board of Trial Advocacy, 1994 to 2018
American Board of Trial Advocates, 2010 to 2018
Senior Fellow, Litigation Counsel of America, 2011 to 2018; Member, Trial Law Institute; Member, Diversity Law Institute
AV Rating by Martindale and Hubbell, 1997 to 2018
Qualified Neutral under Rule 114 of the Minnesota General Rules of Practice