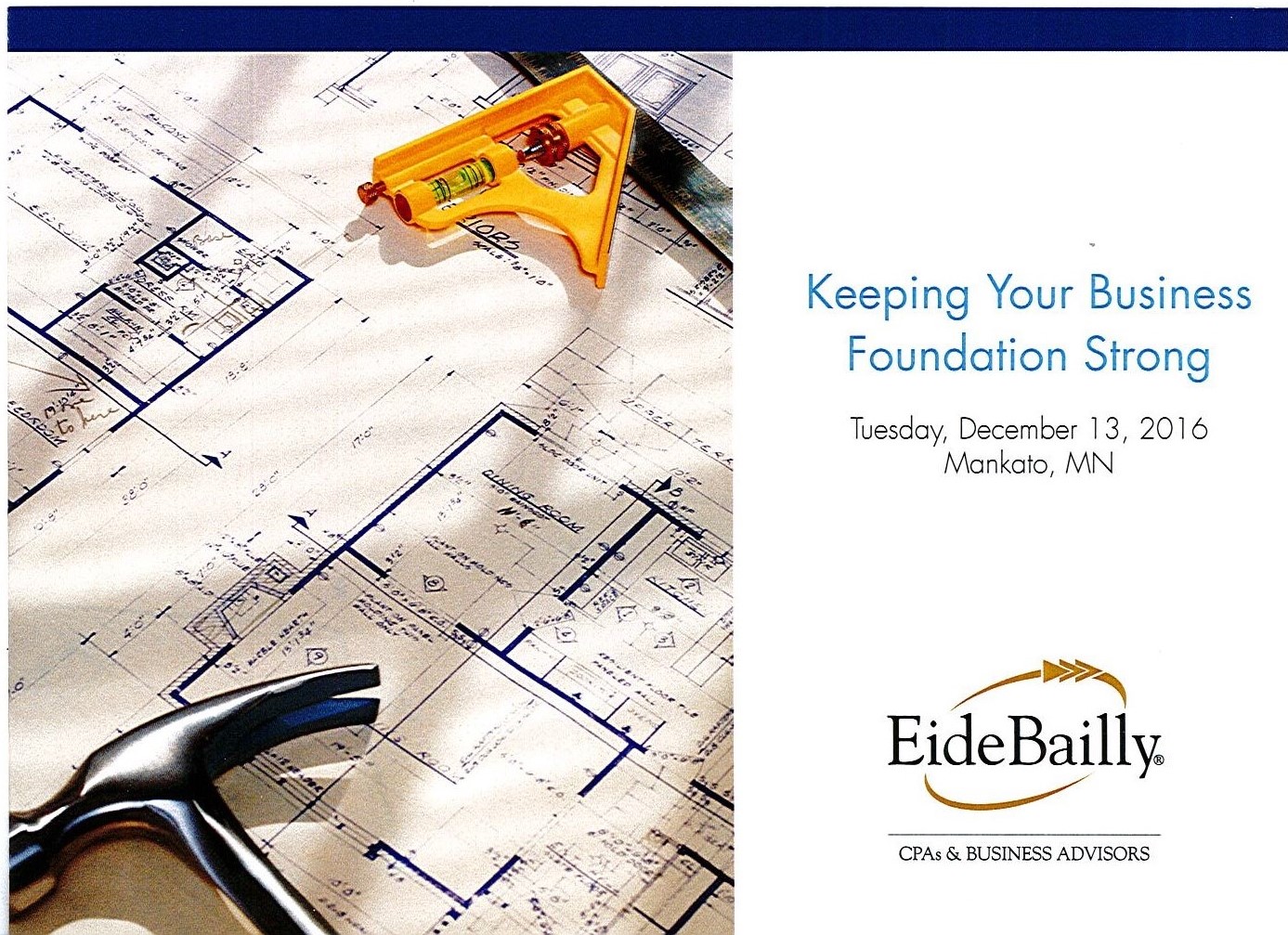 Keeping Your Business Foundation Stong
Edie Bailly and Farrish Johsnon will be co-presenting a seminar to help keep your business foundation solid and readied for continued growth. 
Keeping Your Business Foundation Strong will review specific issues related to legal contracts in construction and real estate, discuss trending employee, payroll, and cash flow issues, identify opportunities to minimize your tax risk and improve cash flow, and outline strategies to prepare for succession.
The seminar will take place December 13, 2016 at the Tetonka Conference room at Eide Bailly: 1911 Excel Drive, Mankato, MN. Cost is $25 and registration ends November 28, 2016.
To register visit www.eidebailly.com/events and look for Keeping Your Business Foundation Strong.