In 1945, Maud Hart Lovelace published the fifth book in the beloved "Betsy-Tacy" series, "Heaven to Betsy".

Also in 1945, Robert J. Sheran joined the firm. He went on to become one of the most influential lawyers in the history of the state.
Betsy-Tacy Series by Maud Lovelace
Maud Hart Lovelace was born in Mankato in 1892. A writer and poet from an early age, she published her first short story in the Los Angeles Times at age nineteen. She kept diaries and scrapbooks of her childhood adventures with family and friends and these records would become the basis for her Betsy-Tacy series of children's books.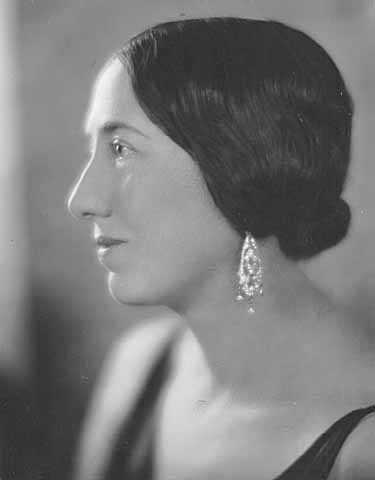 Maud Hart Lovelace, circa 1928
Lovelace published thirteen Betsy-Tacy novels between 1940 and 1955. The series commented on fashion, music, theater, foods, social etiquette, and architecture. They provided a detailed account of late-Victorian culture and daily life of Lovelace's childhood.  Published in 1945, Heaven to Betsy is the fifth volume of the series, detailing events of Betsy and Tacy's freshman year of high school and the first time readers are introduced to Joe Willard.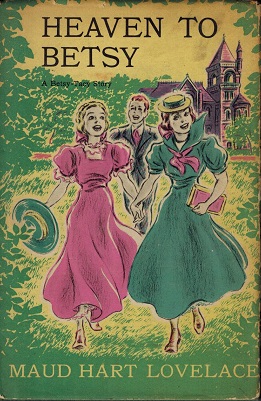 First edition of Heaven to Betsy
The Betsy-Tacy novels continue to be highly regarded for their rich historical detail and depiction of strong, creative, and independent girls.
In 2010, the childhood homes of Lovelace (Betsy house) and her best friend, Frances Kenney (Tacy house) were designated as National Literary Landmarks.

Betsy House at 333 Center Street and Tacy House at 332 Center Street
Robert Sheran
Robert Sheran joined Gallagher, Johnson & Farrish in late 1945. In a letter to Scott Kelly, Sheran stated:
When I joined the firm in 1945 the practice as of a general nature. Charlotte [Farrish] was a recognized expert in such areas as real estate and probate. Out litigation tended to be on the plaintiff's side—although I understand that Jack Schmidt did defense work.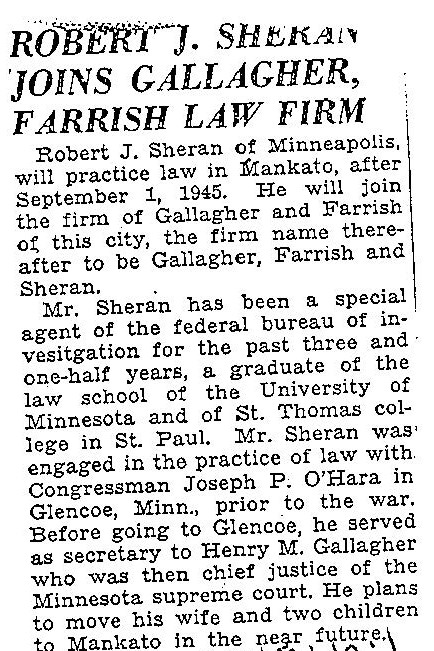 Newspaper announcing Sheran's move to Mankato's Gallagher and Farrish
Sheran further indicated that over the years the defense work expanded so by the time he left he firm in 1963 defense work was significant.
Sheran is the only judge who has been appointed twice to the Minnesota Supreme Court; he served associate justice from 1963 to 1970 and as chief justice from 1973 to 1981. During his tenure, the Court adopted the Minnesota Rules of Evidence and established a mandatory continuing legal education requirement.
Sheran considered Minnesota Supreme Court case of Minnesota v Rasmussen to be his most significant. The case produced outlines for pretrial procedures in criminal cases and since "became a point of all reference in all criminal cases."
Sheran was described as "a spellbinding orator; a man of extreme graciousness and empathy."  In his July 4, 1976 address on The Declaration of Independence: What it Means 200 Years Later, Sheran said:
If one looks back on the events and developments in our history in light of the goals and visions of the Declaration of Independence, one comes to realize that adherence to high principles, while acknowledging instances of failure, do not involve hypocrisy. Rather, it is simply recognition that to state an ideal is not to achieve it. The struggle to attain our high standards in a constant one which few nations have ever so meaningfully attempted. Our faith is that the people, their governmental institutions, will in time achieve our declared goals.
During a December 16, 1981 recognition dinner, Sheran was described thusly: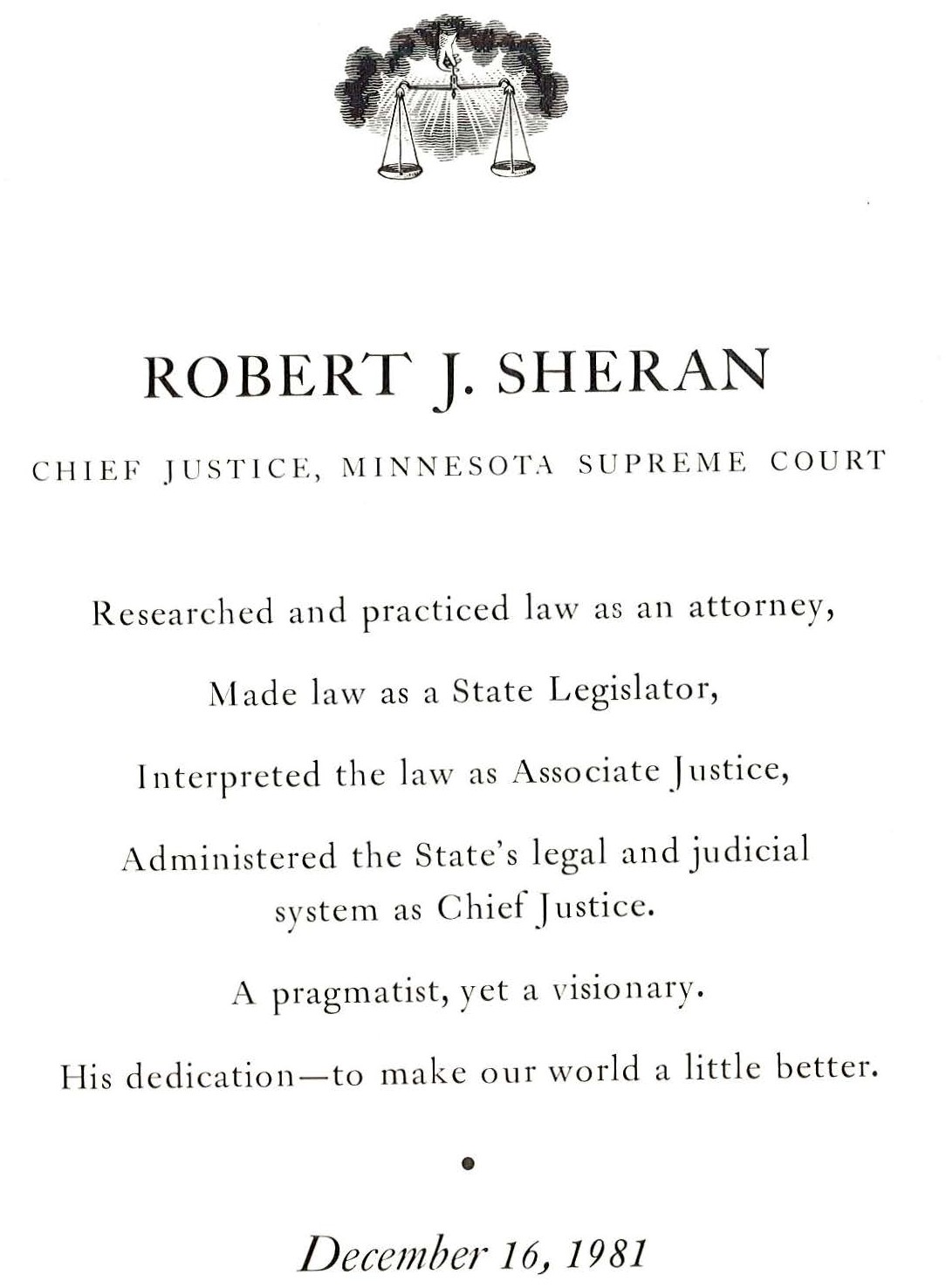 For more about Robert Sheran and significant events of 1945 please see our January 17, 2018 Witness to History post here.
At a Glance: 1945
February 2, 1945: WW II: President Franklin D. Roosevelt and British Prime Minister Winston Churchill leave to meet with Soviet leader Joseph Stalin at the Yalta Conference.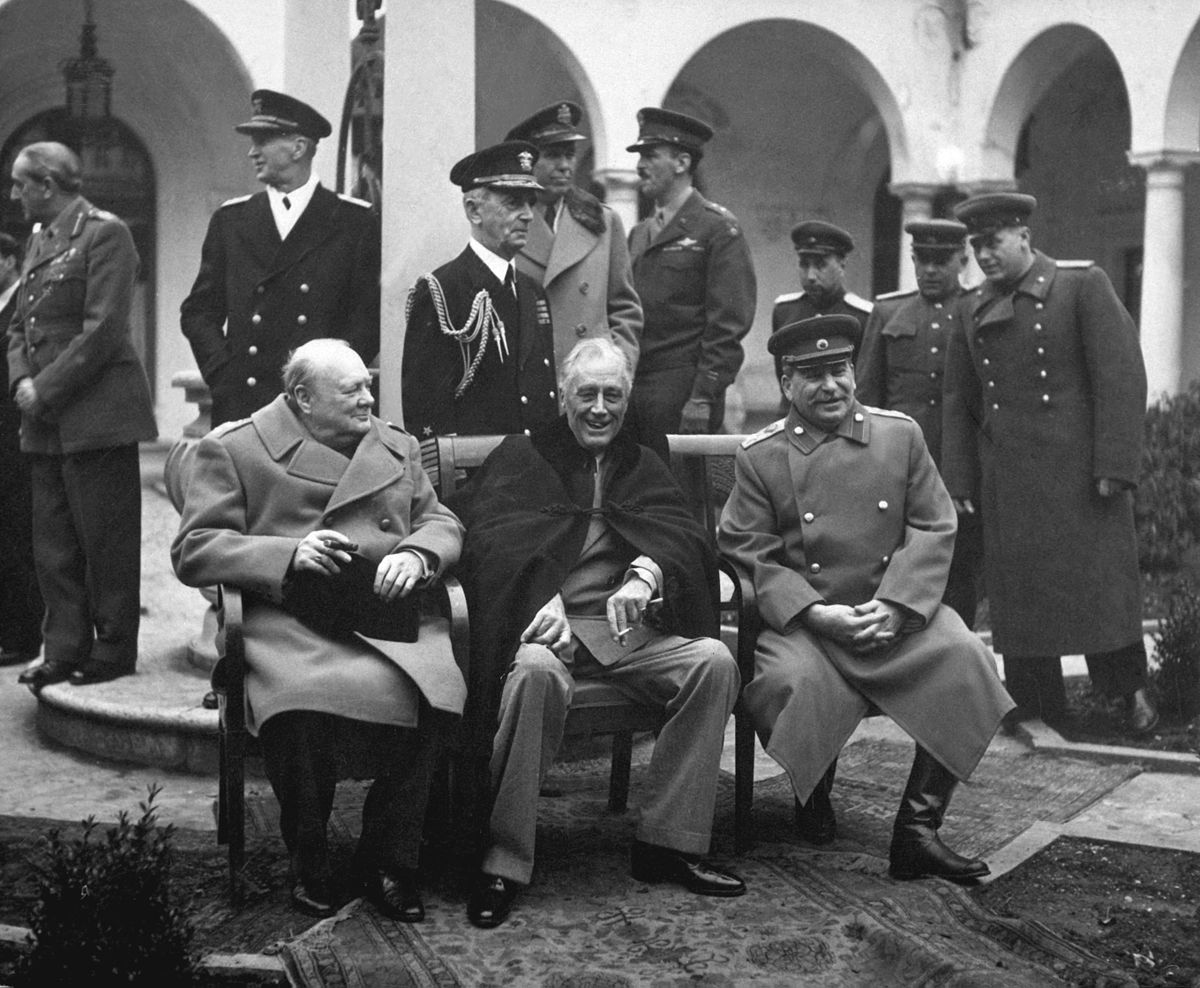 Winston Churchill, Franklin D. Roosevelt and Joseph Stalin
April 19, 1945: Rodgers and Hammerstein's Carousel, a musical play based on Ferenc Molnár's Liliom, opens on Broadway and becomes their second long-running stage classic.
May 8, 1945: Victory in Europe Day: The Allies accept Germany's unconditional surrender.
September 2, 1945: Vietnam declares its independence from France under Ho Chi Minh.
December 4, 1945: The United States Senate approves the entry of the US into the United Nations.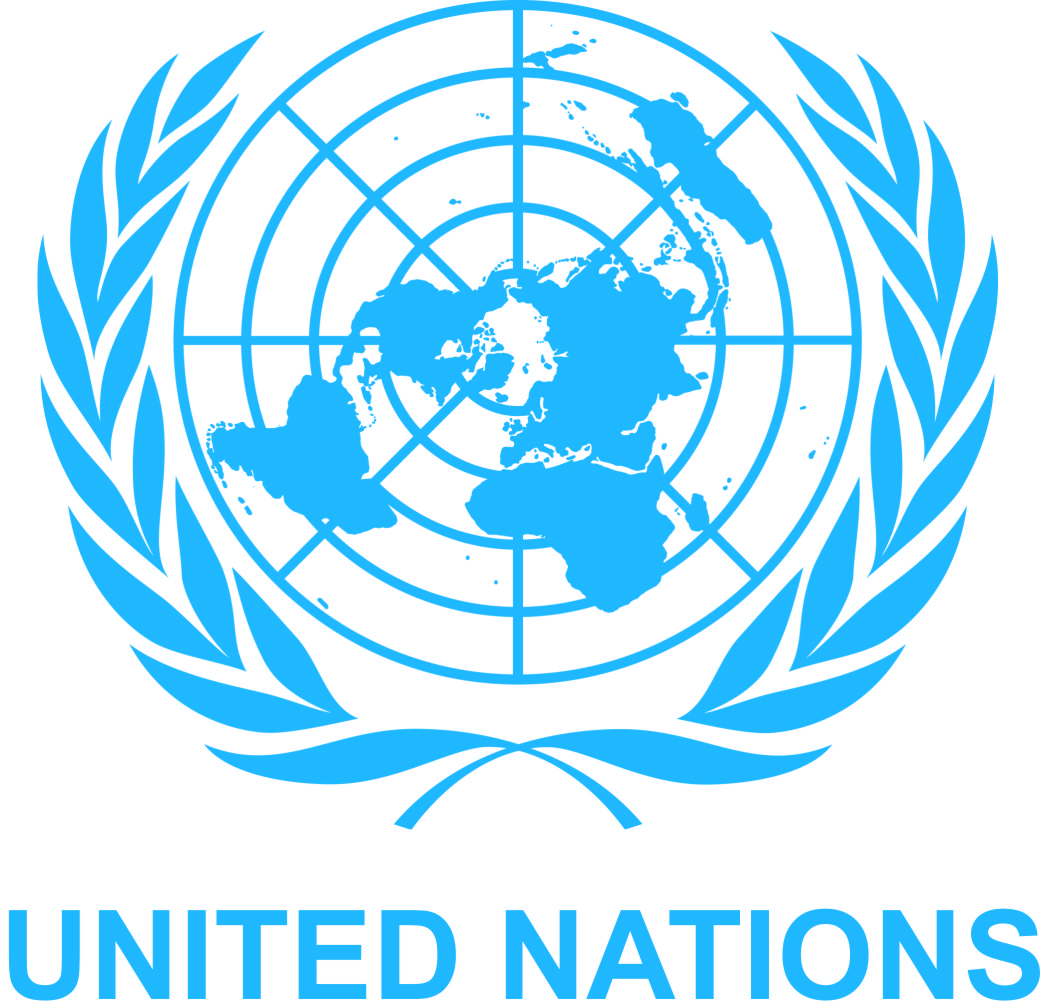 1945: First classes of the Mankato Area Vocational Technical Institute are organized; by 1947 it became the first full-fledged trade school in Minnesota. Today it is part of South Central College.
1945: The Minnesota state song, "Hail! Minnesota" is adopted by the Minnesota Legislature.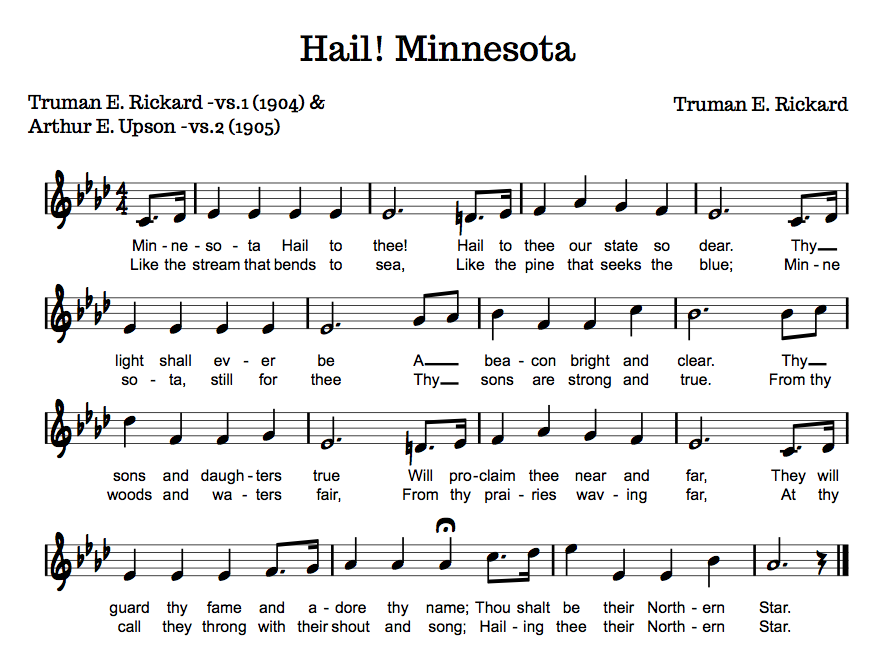 The state song of Minnesota originated at the University of Minnesota when students decided to honor their graduating class with a new song
 1945: Average cost new car: $1,020.00.
1945: Cost of a gallon of gas: 15 cents.
1945: Average cost of new house: $4.600.00.
For more about significant events of 1945, including more on Robert Sheran, please see our January 17, 2018 Witness to History post here.