This week in 2013, thousands watched as the Gage Towers on the Minnesota State University, Mankato campus were demolished using strategically placed explosives.

That same year, Bruce Young became an attorney with Farrish Johnson Law Office when the office of Murphy and Young in Madelia merged with the firm. The merger provided the firm with more extensive legal services and a second location.
Gage Towers
Construction on the Minnesota State University, Mankato's Gage residence hall towers began in 1964 and were completed in time for students to move in for the 1965-1966 school year, when the total cost of room and board for one academic year was $630.00. At the time of construction, the Gage Towers, named for George M. Gage, the first president of the Mankato Normal School, were the tallest in Mankato and were the largest single dormitory in the Mankato State College System. Over its 47-year history, the twin 12-story towers housed more than 57,000 students over the years as well as providing a temporary home for the Minnesota Vikings during their Mankato training camps.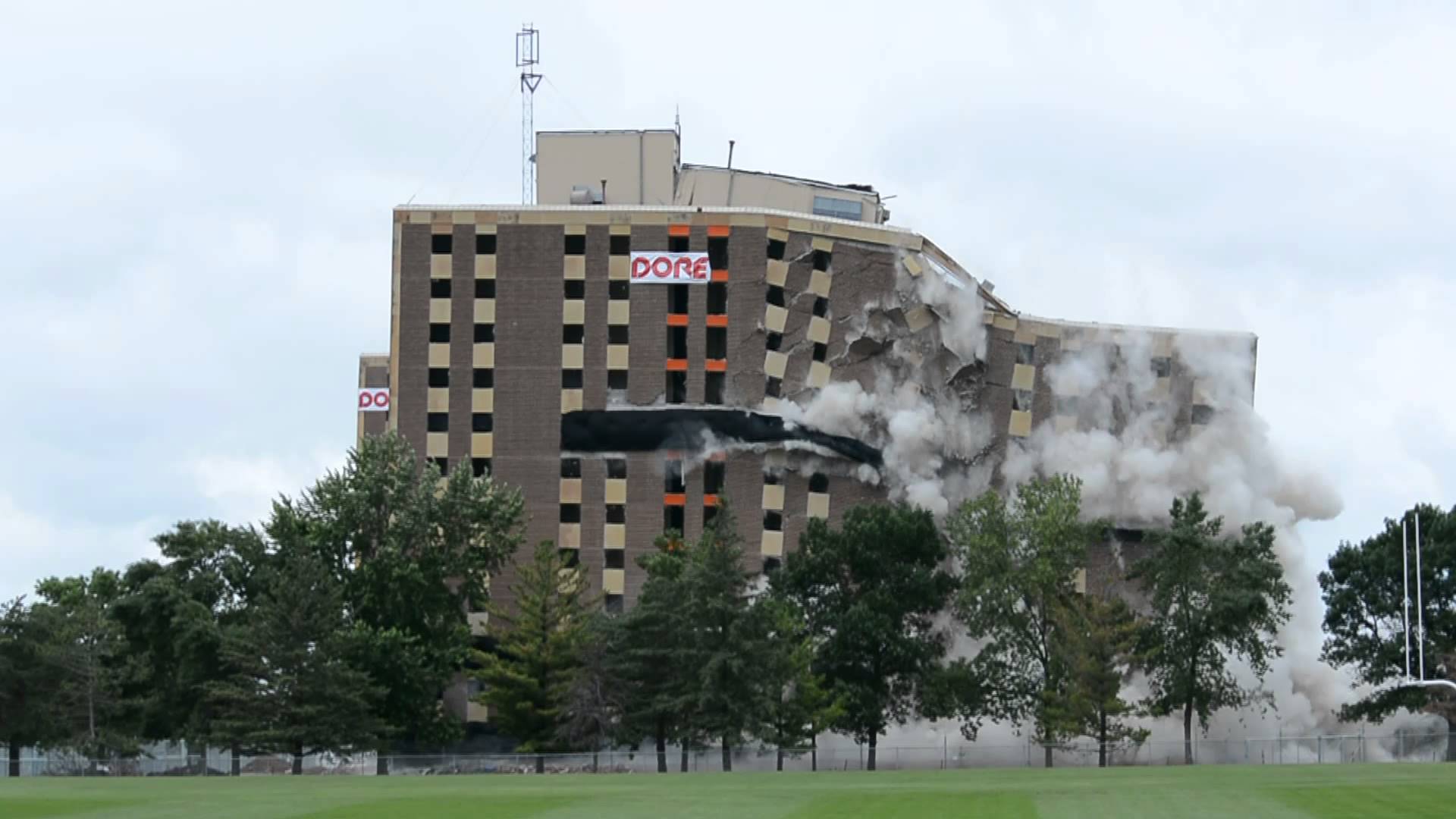 The Towers last housed students for the 2011-2012 academic year, with the cost of room and board at $6,555. They were decommissioned in the fall of 2012 following completion of the Vikings training camp. Removing the building was done in stages and was prepared for a controlled implosion. MSU hosted a number of demolition parties leading up to the big event and posted live streaming of the demolition on its website.
Bruce C. Young
C.J. Manahan opened his law office in Madelia in April 1932. Philip J. Murphy joined Mr. Manahan in 1965 and Bruce Young, a graduate from the University of Minnesota Law School, joined the firm in 1976.
Bruce grew up in Medford, MN, and graduated from the University of St. Thomas. It was the height of the Vietnam War and Bruce went into the United States Air Force, serving as a pilot for five years. He then enrolled in law school at the University of Minnesota. Upon graduation, Bruce decided he did not want to live in the metro area and began to look for opportunities to practice in small rural areas. He came across an ad on a law school bulletin board for a position at Manahan and Murphy in Madelia. He responded to the ad and, following a brief interview process, was hired.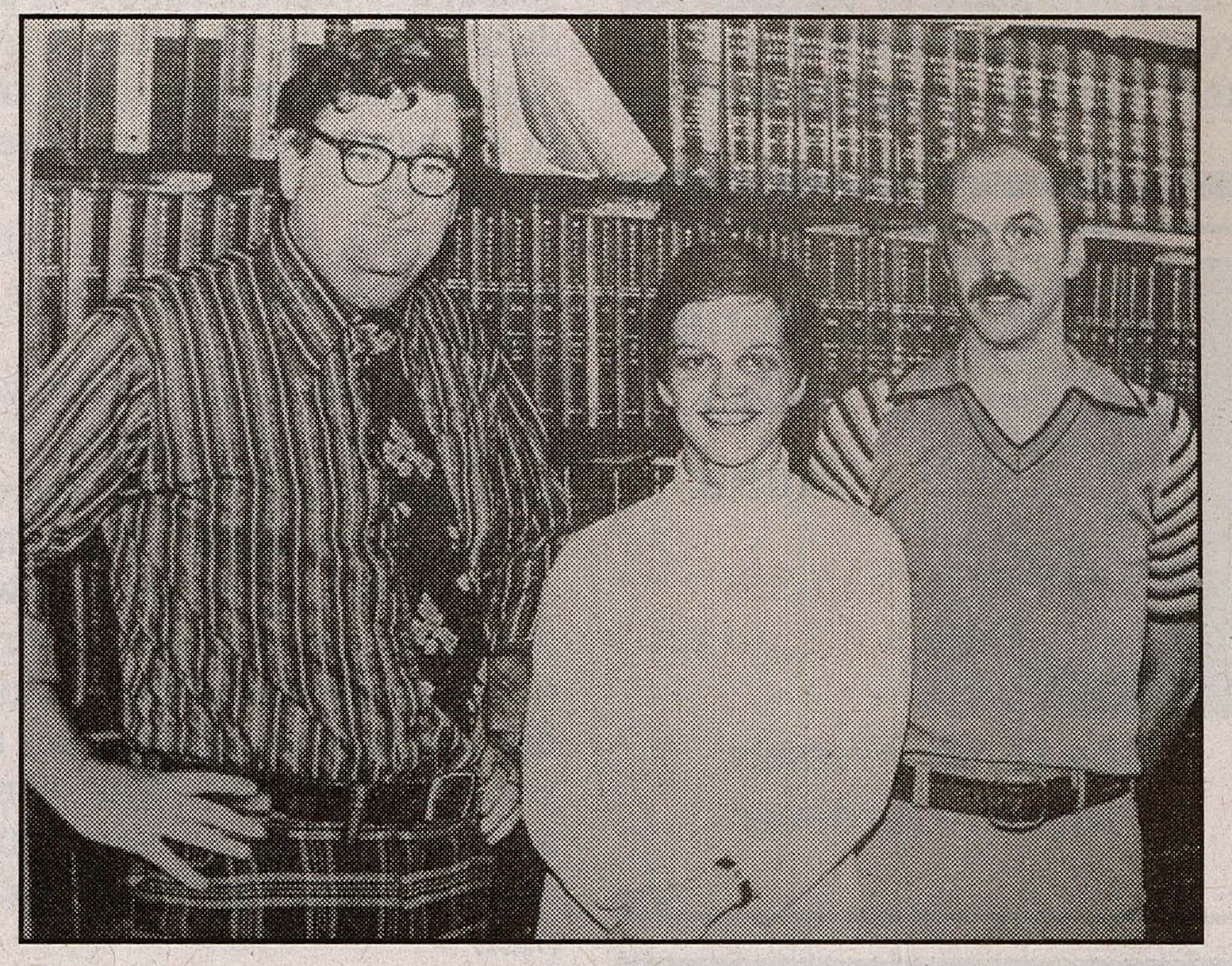 New attorney in Madelia, Bruce Young (right) with his wife, Linda, and attorney Philip Murphy in 1976
For more than 35 years, Bruce focused his practice in the areas of estate planning and probate, real estate law, corporate and business law, and municipal law. In 2013, Murphy & Young merged Farrish Johnson Law Office in order to provide even more extensive legal services and expertise for families and businesses alike.
Also in 2013, Minnesota Senator Amy Klobuchar served breakfast pastries from Madelia bakery Sweet! Indeed at her weekly Thursday morning coffee gatherings in her Washington, D.C. office.
On December 3, 2013, West Bridge No. 6527 Warren Truss Through Bridge of Madelia was officially listed in the National Register of Historic Places. Built in 1908, Madelia's Warren Truss Bridge is the oldest bridge of this type left in Minnesota. The historic bridge over the Watonwan River served the area from 1908 until 1990, when it was converted to pedestrian use. It is currently closed to all traffic.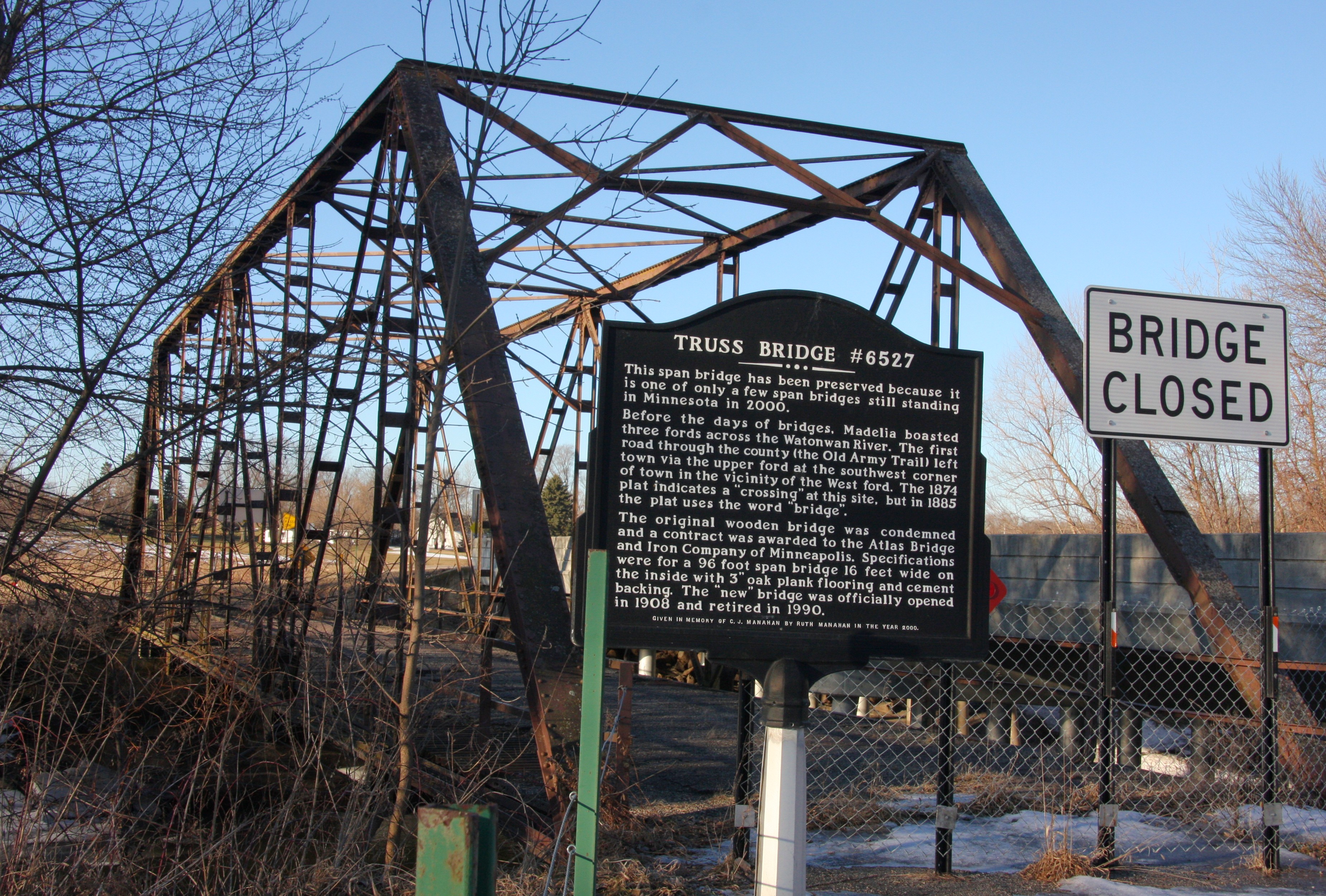 Madelia's Warren Truss Bridge is the only surviving work of seminal Minnesota bridge builder Commodore P. Jones and is recognized for its early use of riveted joints.
Community involvement has always been very important to Bruce. He is a member of the Madelia VFW and American Legion and has served on several boards, including the Madelia Veterans Memorial and Madelia Dollars for Scholars. Bruce was a member of the Madelia Chamber of Commerce beginning in 1977 and coached summer recreation baseball for about twelve years.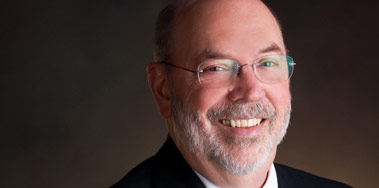 Bruce C. Young
Bruce is currently working part time and he and his wife, Linda, moved from Madelia to Woodbury, MN, to be closer to family.  Farrish Johnson attorneys Yuri Jelokov and Paul Moosbrugger office out of Madelia three days a week. Yuri practices in the areas of workers' compensation, social security disability law, and vaccine claims. He follows in the Murphy & Young tradition of community involvement and serves on the board of directors of the Madelia Chamber of Commerce. Paul, also a University of St. Thomas graduate, continues to build the Madelia's office practice of estate planning and probate and real estate law.
At a Glance: 2013
January 17, 2013: Lance Armstrong admitted to doping in all of his Tour de France wins during his cycling career in an interview with Oprah Winfrey.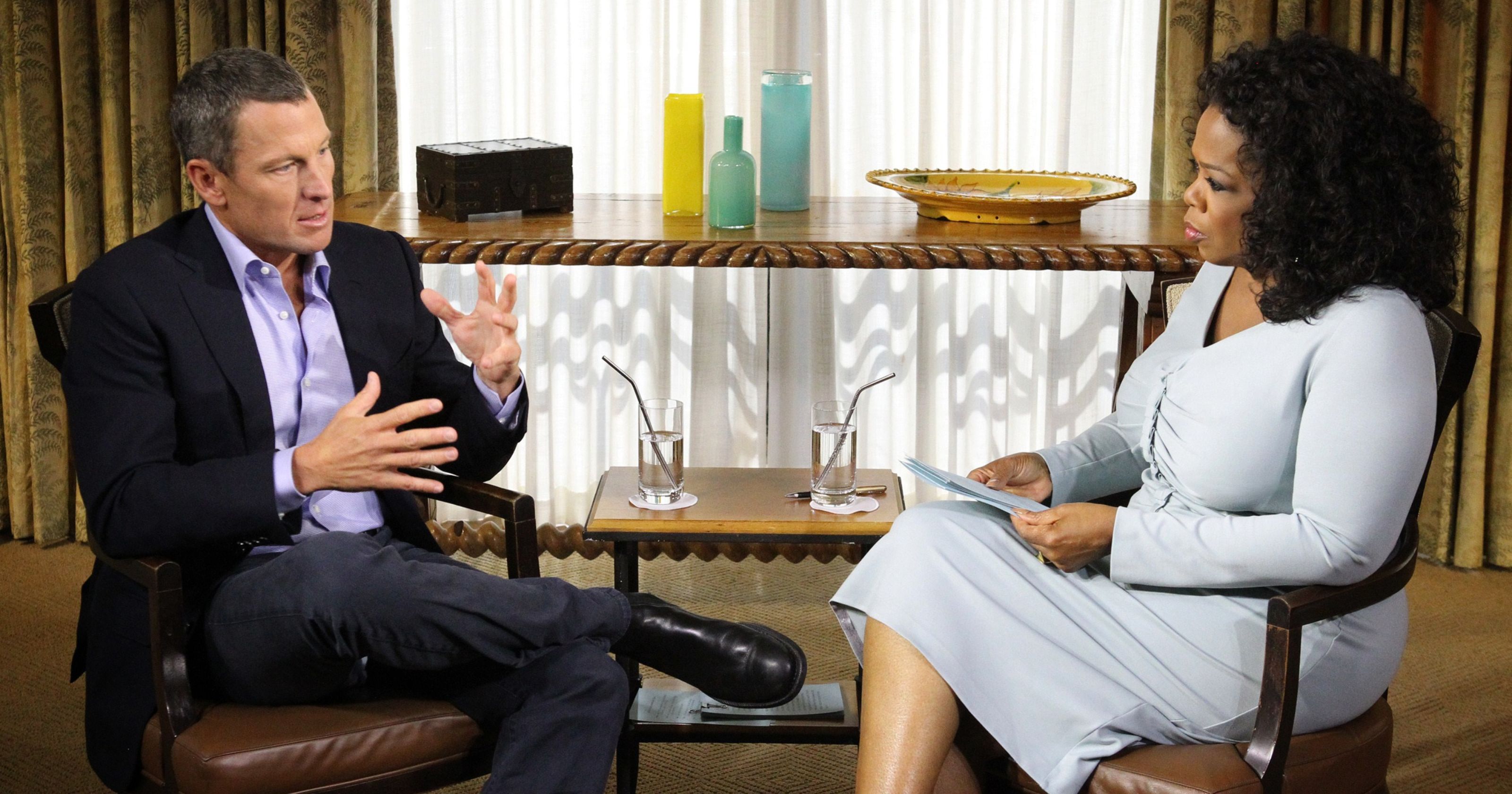 Lance Armstrong is interviewed by Oprah Winfrey
January 20, 2013: The second inauguration of Barack Obama as President of the United States takes place in the Blue Room of the White House.
February 11, 2013: Pope Benedict XVI announces his resignation, the first pope to resign since 1415.
May 6, 2013: Three women, Michele Knight, Amanda Berry, and Georgina DeJesus, missing for more than a decade, are found alive in Cleveland, Ohio, while a man, Ariel Castro, is charged with four counts of kidnapping and three counts of rape.
May 10, 2013: After several years of construction, the spire is installed on New York's One World Trade Center, making it the sixth tallest freestanding structure, at a symbolic 1,776 feet.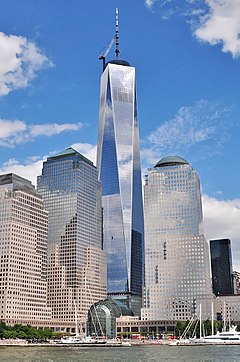 May 14, 2013: Minnesota Governor Mark Dayton signs a bill allowing gay couples to marry, making Minnesota the twelfth state to permit same-sex marriages.
April 15, 2013: Two explosions near the finish line of the Boston Marathon leave three people dead and 260 injured.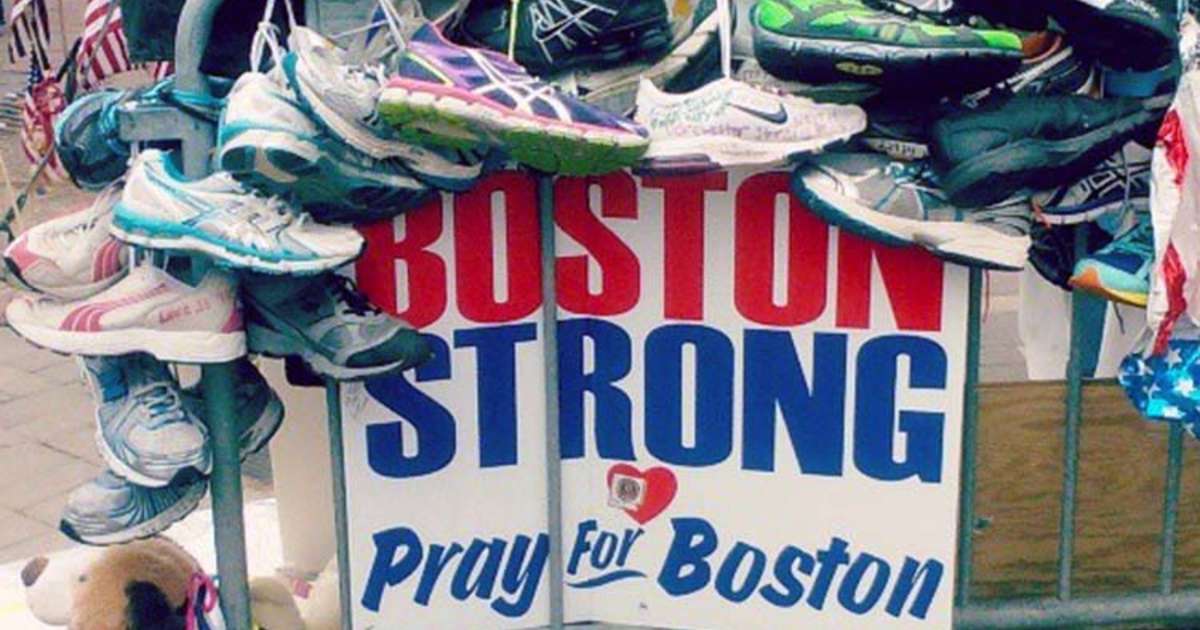 June 5, 2013: The first article based on NSA leaked documents by Edward Snowden are published by the Guardian Newspaper in the UK.
June 10, 2013: A rare copy of the comic book featuring Superman's first 1938 appearance is sold for $175,000. It went undiscovered for over 70 years in the insulation of a Minnesota house.
July 22, 2013: Prince George of Cambridge, son of Prince William and Catherine, Duke and Duchess of Cambridge, England and third in line to the English throne, is born in London, England.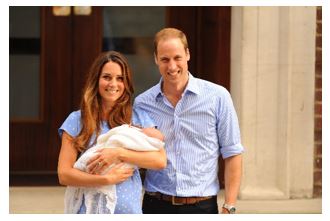 The Prince of Cambridge, the future British King, seen in public for the first time as his parents Prince William and Kate emerge from St. Mary's Hospital.
November 22, 2013: The fiftieth anniversary of the assassination of President John F. Kennedy. At Arlington National Cemetery, Jean Kennedy Smith, the President's last surviving sibling, lays a wreath at her brother's grave.
2013: Popular films include Frozen, The Wolf of Wall Street, 12 Years a Slave, The Great Gatsby and Thor: The Dark World. On television, The Americans, Flip or Flop, Orange is the New Black, PAW Patrol, and Brooklyn Nine-Nine premier.